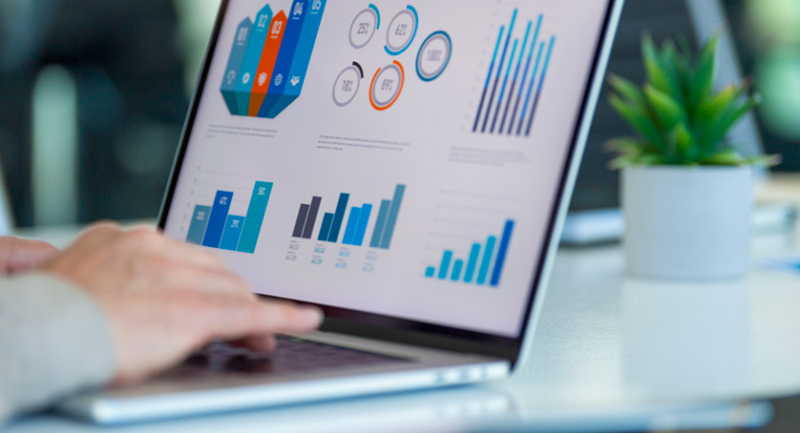 Whether you're a small-time property manager or you're at the helm of a large property management company, one thing is certain: unless your business is stuck in the analog era, you need a property management software to operate efficiently. But when it comes to choosing the best program, how do you determine which is right for you?
Each individual property management business is different. Therefore, some concerns will be unique to your specific sector. For small companies, the struggle is in staffing—it can be hard to operate a business without trained bookkeepers or leasing agents. Smaller companies may not have defined processes for operations in place, either. One employee might balance ledgers one way, while the manager does something completely different.
Medium- and large-sized companies may have more dedicated staff members, but larger portfolios can bring a different set of issues. It can be difficult to find enough time during the day to communicate with high numbers of residents. Property management staff can also struggle to keep up with maintenance or resident turnover amongst multiple properties.
No matter the size of the company, there are some tasks and operations that are consistent across the board. The right property management software can help portfolios of all sizes manage the day-to-day demands of the business. Comprehensive, all-in-one solutions like Rent Manager are great options for helping you keep up with your specific needs. With so many choices out there, here are a few general factors to keep in mind to pick the best property management software.
Automation
There are only so many hours in a day to get things done. In property management, even if you have a team of employees, you still may struggle to keep up with recurring tasks. And the more units you manage, the more tasks you need to accomplish.
The best property management software for your business can automatically perform certain tasks on a schedule, or when the right parameters are met. Automating your to-do list is a great way to save time and keep your business running smoothly. When weighing your options for software, you'll want to keep in mind which tasks you regularly need to perform. Then you can determine which duties can be automated. For example, here are a few tasks that Rent Manager can perform automatically:
Post Recurring Bills
Post Recurring Charges
Post Late Fees
Generate Recurring Service Issues
Generate Reports
Send Automated Notifications
Maintenance Options
A large part of maintaining rental properties includes regular and emergency maintenance. While many companies outsource their maintenance to outside contractors, you can manage in-house maintenance requests with your property management software. If you use in-house staff to handle service issues, then you want to consider what service options are available within the program.
Rent Manager includes a Service Manager feature that allows you to create, update, and resolve service issues. These can include regular maintenance tasks like carpet cleaning, emergency maintenance like HVAC or plumbing issues, or even regular office tasks. Your service technicians can even see their outstanding jobs with the app, rmAppSuite Pro, and document photos and updates on the go. This tool is useful for inspections, general maintenance, and record-keeping.
Marketing & Communication Features
Property managers often need to communicate with residents quickly and efficiently. Policy updates, late payment communications, resident events, and more can easily be overlooked or forgotten in the email shuffle. Some residents may prefer to be contacted by mail or text message, while others don't mind emails. A quality property management software can help you keep track of these resident preferences and make writing any form of communication a whole lot easier.
Marketing and advertising can also be a time sink. If you have a website that lists your available units, you need to update the website monthly or even weekly as units are rented or become available. If your property management software links to your website of listings, you can save time and energy in updating your property's availability.
Determine what your communication and marketing pain points are and make sure that your property management software can handle your frequent tasks. Rent Manager has numerous features to make communicating and marketing a breeze—from a vast library of custom letter templates that can be emailed to residents directly from the software to a mobile app that allows residents to pay rent, submit service requests, and more. Plus, with custom and templated websites developed by Rent Manager, your property management website can link directly to your database. With this feature, updating unit availability and adding listing photos in Rent Manager will automatically export to your website, so interested prospects can see changes right away.
Customizability & Integrations
No two businesses are the same, so why should their software be? If you want to get the most value out of a property management software, one of your final considerations should be how you can customize the program for your unique situation. Do you want residents to be able to pay rent online? Would you want to screen prospects before arranging a site visit? Or do you want your vendor billing and payments to be easily accessible within the software?
Rent Manager has a wide variety of features that allow for complete customization of your database. The open API enables an astounding number of integration partners to provide their services and work seamlessly with the software. Some partners have integrations that are built directly into Rent Manager's interface, like AmRent's comprehensive resident screening, or receiving and tracking payments through Zego. The best property management software for your situation is the one that lets you customize your business operations for maximum efficiency.
Choose the Best Property Management Software Carefully
The world of property management software is expansive and can be confusing. Be sure to weigh your options carefully and make a list of the top features that you need for your business to succeed. And if you want a comprehensive solution with endless features and an ever-expanding array of technology integration providers, Rent Manager is our top pick for the best property management software. Learn more about how Rent Manager can enhance your business.