Awards & Accolades
Company Recognitions
The following are some of the recognitions that London Computer Systems (LCS), has received for the organization's industry-, employment-, and community-related efforts.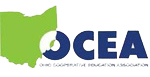 "Distinguished Employer Award," 2018, 2014, Ohio Cooperative Education Association (OCEA)
The Ohio Cooperative Education Association recognizes the vital role of employers who provide employment and learning opportunities for co-op students.  LCS has employed more than 75 student-employees in the last three years alone, with 17 returning for a second or even third internship or co-op, and 20 who subsequently joined our team as full-time employees after graduation. We've even developed specific career-track guidelines for our most-common paths that interns and co-ops can follow as they make their way from student to staff.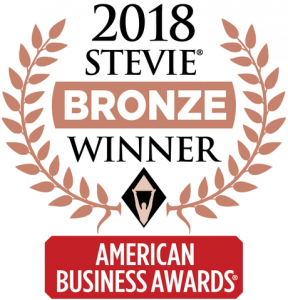 "Bronze Stevie Award for Customer Service Department of the Year" 2018, American Business Awards
The American Business Awards are the U.S.A.'s premier business awards program. More than 3,700 nominations from organizations of all sizes, in virtually every industry were submitted this year for consideration in a wide range of categories. The Rent Manager Product Support Department was nominated in the Customer Service Department of the Year category, in recognition of the department's 2017 reorganization, which resulted in significant improvements in customer hold-times and satisfaction ratings.
Read More
"Tech Team of the Year Finalist" 2018, Cincinnati Business Courier Innovation & Technology Awards
The Rent Manager API Team was nominated for Tech Team of the Year for the Cincinnati Business Courier's eighth annual Innovation & Technology Awards, in recognition of their phenomenal growth in 2017. From nearly doubling the size of their team, to more than tripling the lineup of API partners and customers, it was an impressive year of dedicated development, that is continuing to progress as we advance through 2018. The awards recognized companies in nine different categories that are transforming technology and introducing innovative products and services to the Tri-State, and we are thrilled to be featured as one of the biggest tech players in our region.
Read More
"Best Workplace" 2018, 2017, Ohio Business Magazine
After waging it's third statewide search, Ohio Business Magazine has once again chosen LCS as one of the Best Workplaces in Ohio! As if winning top workplace designations in our hometown weren't enough, once again this year we got further proof that we have one of the best workforces here at LCS. With Rent Manager users across the country, it's great to be able to show that we not only top lists in our hometown, but we rank among the best in the entire state.
"Top Workplace" 2018, 2017, 2016, 2015, 2014, 2013, 2012, Cincinnati Enquirer
LCS has been named one of The Enquirer Media "Top Workplaces" in Cincinnati for the seventh consecutive year! LCS ranked second in the mid-size company category, and President and CEO, Dave Hegemann, received the Best in Show Award for Leadership among all companies nominated.
Read More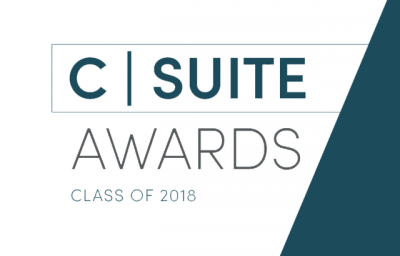 "C-Suite Award Winner - Dave Hegemann" 2018, Venue/LEAD Magazine
LCS President & CEO, Dave Hegemann honored by LEAD/Tribune Media at the 2018 C-Suite Awards, honoring our region's leading chief executive officers, chairmen, chief operating, information, marketing and financial officers and other C-level executives. The criteria for the C-Suite Award is based on the individual's invaluable contributions to their organization and our region, as well as his/her personal leadership characteristics that cultivate a thriving and progressive community.
Read More
"HWTech100" 2018, Housing Wire Magazine
LCS lands a spot on the HousingWire magazine HWTech100 List. HousingWire editors pored over hundreds of applicants and scored each entry to arrive at a consensus on the final list of the top tech firms in the mortgage finance space. This program recognizes the leading technology and software companies – from companies with a single offering to companies that may house ten or more different software platforms.
Read More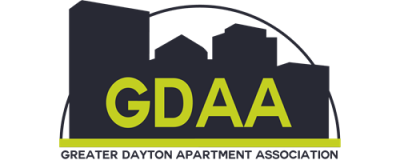 "Community Presence and Service Achievement Award" 2018, Greater Dayton Apartment Association Spotlight on Success Awards
The Greater Dayton Apartment Association's Spotlight on Success Awards acknowledge excellence within the apartment industry in the Greater Dayton area. Winners of the Spotlight on Success Awards demonstrate to their community, customers, and peers their company has the physical qualities, marketing creativity, and management caliber necessary to be called one of the best in the Greater Dayton area.
Rent Manager took home two awards from the Great Dayton Apartment Association (GDAA) 2018 Spotlight on Success Awards banquet in February: Community Presence Award and Service Achievement Award, recognizing our commitment to charitable endeavors throughout our region and our dedication to supporting Rent Manager users as they grow their businesses.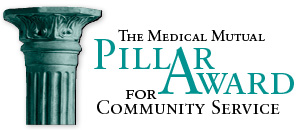 "The Medical Mutual Pillar Award for Community Service," 2018, Smart Business Magazine
The first award of 2018 was publicized in the January issue of Smart Business Magazine, where LCS was featured as a recipient of the Medical Mutual Pillar Award for Community Service, recognizing companywide philanthropy efforts.
Read More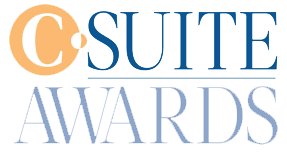 "C-Suite Award Winner, Chief Executive Officer - Dave Hegemann," 2017, Cincinnati Business Courier
Dave Hegemann was nominated for the Cincinnati Business Courier's C-Suite Awards in the spring of 2017 and named a finalist at the end of June. The finalists were honored and winners announced on August 17, 2017, before a crowd of more than 400 top Cincinnati professionals at the annual awards reception, where Dave was announced the winning CEO in our category.
"CRE's Best Bosses Award" 2017, Real Estate Forum
LCS President and CEO, Dave Hegemann, was nominated by employees and chosen by the editors of Real Estate Forum Magazine to be one of 42 finalists, out of over 200 CEOs nominated. A total of 26 bosses are featured in the June "Leadership Issue" of Real Estate Forum, each assigned a unique title amongst their peers. Dave was named "The Innovator," in recognition of the pioneering Rent Manager software program he created in 1982—now serving over 20,000 hosted users worldwide.
Read More

"Pinnacle Awards Finalist" 2017, Cincinnati American Marketing Association (AMA)
The LCS and Rent Manager marketing department earned two Finalist award distinctions from the Cincinnati Chapter of the American Marketing Association: "Non-Marketing Marketing Campaign" for the LCS company culture initiatives and for "Best Integrated Marketing Campaign" in recognition of the many facets of planning, promoting and executing the annual Rent Manager User Conference.
Read More
"2015 Best Associate Mobile Site or App," Greater Cincinnati Northern Kentucky Apartment Association (GCNKAA)
LCS/Rent Manager received the Prestige Award for the Best Associate Mobile Site or App from the GCNKAA and placed within the top three for Best Social Media Plan, Best Associate Internet Site; and top four for Best Associate Company.
Read More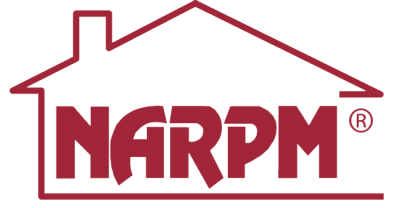 "Affiliate of the Year Award" 2015, 2014, National Association of Residential Property Managers (NARPM)
Chosen by NARPM members, the Affiliate of the Year Award recognizes an Affiliate Member that has demonstrated an exceptional commitment to furthering the goals of the residential property management industry.
Read More

"2015 Business of the Year (76-250 employees) Runner-Up," Cincinnati USA Regional Chamber
The Cincinnati USA Business Awards, presented by the Cincinnati USA Regional Chamber and PNC Bank, honor outstanding performance, economic contributions and leadership excellence of companies in the Greater Cincinnati and Northern Kentucky region.
Read More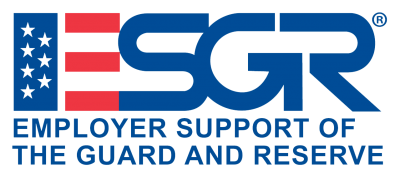 "2014 Above and Beyond Award," Ohio Employer Support of the Guard and Reserve (ESGR)
Presented to LCS for going above and beyond the legal requirements of the Uniformed Services Employment and Reemployment Rights Act (USERRA) by providing their Guard and Reserve employees additional, non-mandated benefits.
Read More