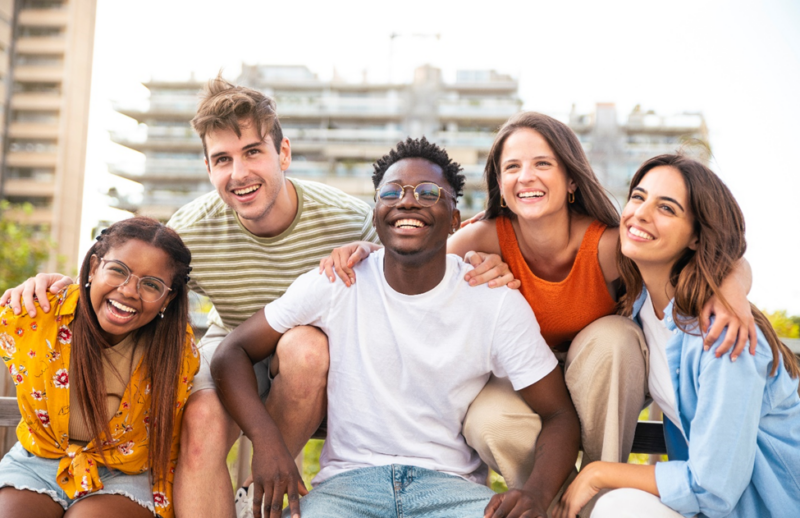 Are you looking for a co-op opportunity to further your field of knowledge and build your resume? Look no further than the co-op program at London Computer Systems. Here at LCS, we offer a wide array of co-ops from Sales and Marketing to Software Development and Quality Assurance.
We strive to create an engaging and positive experience for all our student employees. We create opportunities for our co-ops to build camaraderie with one another and with our staff to truly become one of the team. Keep reading to hear more about the co-op program at LCS, and why our company may be a good fit for you to start your career.
BEGINNING YOUR LCS CO-OP
As a co-op, you are treated like a full-time employee and given opportunities to build skills that will help you be successful in your future career. The first day for each new employee and co-op includes meeting your Professional Development Coach, who will guide you through the first 12 weeks at LCS and beyond. Should you continue full-time after your co-op, your coach will help you transition into your new role and be a professional development resource for your entire LCS tenure.
During the first week of our co-op program, you will learn about Rent Manager Property Management Software via the training program set by your coach and manager. Regardless of the department, we feel it is important for our employees to have a basic understanding of our flagship software and its capabilities. From there, you will work through the bootcamp course, self-paced e-learning courses via Rent Manager University, live classes, and department training. We acknowledge there are different learning styles and have incorporated hands-on, individual, and group learning experiences.
Additionally, each co-op is assigned a mentor from their department. Your mentor will help you acclimate to your team and guide you in your responsibilities. They will serve as your point of contact for any team-related questions throughout the co-op term and are there as another resource to grow your connections and help you succeed.
DAY IN THE LIFE OF CO-OPS AT LCS
Co-ops can work at LCS in various departments and often collaborate with other groups to accomplish a common goal. Each team's co-ops' responsibilities vary, and as you become more comfortable in your role, you will be assigned similar tasks as the rest of your team. This gradual task management supports our co-ops' interests and ultimately will help you grow as an employee.
Check out the current co-op positions available, including the responsibilities and feedback from this summer's co-ops in their own words:
Quality Assurance/Software Tester Co-Op
You'll have the opportunity to evaluate and assess our software programs, learning about our products and the processes our development team uses. You will also play an important part in the functionality and launch of new programs.
"The company culture is what immediately stood out to me. From my first interaction with the HR team at the OSU career fair, the LCS crew has been nothing but authentic and genuine. LCS has a reputation of consistently earning the Top Workplaces award year after year, which is 100% deserved. My greatest takeaway from this co-op is to seize every opportunity and utilize available resources. Doing this has enriched both my personal and professional growth. LCS has been an empowering work environment, that of which I hope to experience in the future."

–Luke Thompson, Quality Assurance Co-Op (Dev Tools & Release)
One Co-Op Rotation Completed (2023)
C# Software Development Co-Op
You will be on the cutting-edge of technology and play a pivotal role in writing and designing websites and desktop applications.
"My biggest takeaway upon heading back to school is how incredibly valuable the LCS co-op program is for me and my growth. I learned so much on the job that I never would have learned in the classroom. The real-world experiences I got here at LCS will serve me throughout the entire rest of my career. During the past five semesters I've spent with LCS, I've gotten a firsthand look at what it takes to maintain and add new features to a large existing codebase. I have also picked up skills I may not have gotten otherwise."

-Ashley Finn, Software Developer Co-Op (RM12)
Five Co-Op Rotations Completed (2020-2023)
"Drawn to LCS by its location and reputation as an excellent workplace, I met the HR team at a career fair at OSU and joined the company from there. Throughout my time as a co-op here, I've learned a ton about software development. As well as gaining an appreciation for the process and its challenges. It can be fast-paced and challenging at times, but the other developers here are knowledgeable about the software and are always willing to help if needed. I've found the company and the people in it great to be around. I'll always value the time I've spent here."

-Inesh Loka, Software Development Co-Op (RM12)
One Co-Op Rotation Completed (2023)
Sales Co-Op
You will support the Sales department by identifying and vetting new sales opportunities. Collecting and updating prospect information in our CRM, as well as implementing and communicating with new sales strategies, will give you a look into the field.
"One of the many things about LCS that caught my eye is the family-like atmosphere, as well as the LCS motto of quality, urgency, and execution. This motto is something that really stuck with me, and I will continue to meet those standards in everything I do moving forward in my career!"

-Sophie Coulibaly, Sales Co-Op
One Co-Op Rotation Completed (2023)
Marketing Co-Op
Supporting the Marketing team, this role is ideal for students who want to gain experience in branding, target marketing, social media, copy development, and event planning.
"My time at LCS has been the most valuable period yet of my professional career. I have learned so much along the way from each member of the Marketing team, which has allowed me to become a well-rounded marketer. The team and company are full of support, encouragement, and drive. I could not imagine a better place to gain these skills."

-Victoria Mrofchak, Marketing Co-Op
One Rotation Completed (2023)
CONTINUING YOUR CAREER
Since beginning the co-op program at LCS, we have had 166 unique student employees. Out of those, 40 have joined us for a full-time career at LCS upon graduation!
Our current full-time employees who started as co-ops are a great example of a path you can take after completing a co-op at LCS. Hear from them about their co-op reflections, why they came back full-time, and why they recommend LCS.
"My co-op experience was very streamlined. I was gradually introduced to the responsibilities of my role both as a QA and a developer. My team always made me feel very welcomed and appreciated. My primary reason for returning full-time was the workplace culture at LCS and the camaraderie between my teammates. The company culture is a huge point of interest. Whether it is lunch outings for co-ops, the LCS Olympics, food trucks, or any of the various social events – LCS keeps the workplace fun and exciting."

-Daniel Hackney, Software Developer (qManage)
Four Co-Op Rotations Completed (2020-2022)
"I fell in love with the company when I interned. They sold me on the corporate culture and their leadership goals. I also really liked how they were a growing company and that made me excited to see LCS grow 15-20% a year and to be a part of that. LCS also invests in its people. We have a whole team to make sure that company culture is at the forefront. Having a great culture and building a positive place hasn't come by accident. The company has made it a top priority to keep improving each day. That is what continues to keep me here and what makes me excited to work at LCS."

-John Hallack, Marketing Team Leader
One Co-Op Rotation Completed (2015)
"One of the main takeaways from my co-op experience with LCS is to value the company you work for. LCS is a great company to work for alongside your college tenure. It will offer a wide range of skills no matter which program you go in, and our professional development coaches help you every step of the way. Whether you are looking for a career in IT/software or not, this company will give you hands-on experience that will prepare you for your career long after graduation."

-Lauren Croasmun, Sales Assistant Team Leader
Two Co-Op Rotations Completed (2019-2020)
Start Your Career at LCS
At LCS, we are eager to give students every opportunity to start their careers and advance their skills. We continue to give our co-ops new experiences as our teams grow each year. We take pride in our collaborative company culture, and our hard work pays off—our employees have nominated LCS for several employer recognitions since the company's founding, including the Enquirer Media Top Workplaces award. Which we have won for 12 consecutive years.
Hear from our employees about what it's really like working at LCS in the video below!
WHERE TO FIND US
If you're a college student interested in a co-op, we'd love to meet you! We participate in university career fairs in the fall and spring to talk to students in person about LCS. At those events, we gather resumes and answer questions about our co-op program. We will email you if selected and conduct a phone screening to move through the interview process. Handshake is another way that interested co-ops can apply for openings, as well as on LinkedIn, Indeed, other job sites, and our main career site.
Check with your university career center to see if we will be coming to you!
We can't wait to meet you – find us at a career fair near you, connect with us on social media, and check out our open positions here. Apply today!
By Victoria Mrofchak