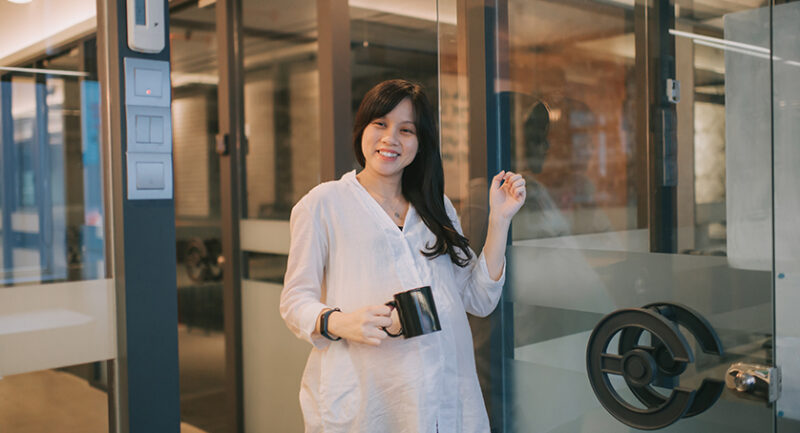 October is here, and so is spooky season. While big scares and looming dread should start and end with Halloween decorations, some employees experience various 'frights' throughout the year. A study by the Harvard Business Review found that 30% of employees believe they will encounter a cultural crisis at work in the form of an incident or troubling workplace behaviors. As employers continue to compete for talent while current and potential employees rethink their work priorities amid the Great Resignation, ensuring your company has a strong, visible culture is more important than ever. One way to build and maintain a positive work environment is through employing an open door policy.
What is an Open Door Policy?
At its core, this type of work environment guarantees that managers' doors are open to any employee to share their workplace concerns, questions, or suggestions. Employees can speak with any manager—even those they don't directly report to—about a project, idea, or concern. This approach strengthens cross-department communication and empowers individuals to take an active role in their career. Benefits of an open door management system include:
Helping managers stay in touch with what's going on in the company via increased accessibility
Creating open communication channels that keep everyone on the same page and inspire new insights
Granting quick access to information that results in a well-oiled, fast-paced environment
Creating better, more engaging working relationships built on trust and understanding
How To Manage 'Digital' Doors
Open door policies are about more than just physically keeping manager doors open, they ensure managers are open to outside thoughts and perspectives. Even in remote work environments, creating a culture where employees are empowered to share their thoughts and feedback cultivates a sense of belonging. If your team isn't physically in the office, managers can establish office hours and encourage employees to message them, or schedule regular, casual check-ins to keep the lines of communication open.
Positive company cultures don't happen without intention—it takes a conscious effort from everyone in an organization to build and maintain a company's culture. At LCS, we're proud to foster a culture of innovation, collaboration, and teamwork where we celebrate each other's wins and accept feedback with a growth-oriented mindset. Leaders can gain valuable insight about their organization by being open to employee input and acting on opportunities for meaningful change, while employees can gain a sense of ownership and engagement by working with company leadership as projects or concerns arise.