Website Design and Development
« All Sites
JPM Real Estate Services
Visit the JPM Real Estate Services Site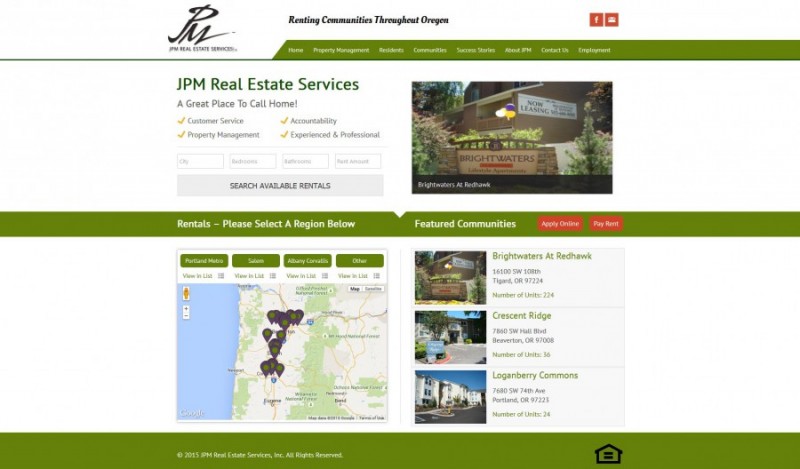 On this Website
Interactive Map


Location. Location. Location. Interactive maps allow units or properties stored in Rent Manager to be displayed on an interactive Google map conveniently placed on the customer's website. Understanding each properties proximity to work, shops, family, or major highways can add incentive for renter's looking for a rental space within a specific area.

Online Applications


Online Applications are designed to meet the specific needs of each customer—capturing the most relevant information from prospects. Application fees can be collected upon submission via ePay, and submissions are automatically imported into the client's Rent Manager system, where they can easily be converted to prospects or customers.

Property Listing


Increased advertising is offered through Property Listings. The information stored in Rent Manager can be displayed dynamically on the customer's website, both in a list view and a property detail page.

Responsive Design


Also known as mobile-friendly, responsive websites are designed to "respond" to the size of the end-user's browser window, and re-style as necessary to optimize display performance on small screens, phones and other mobile devices.