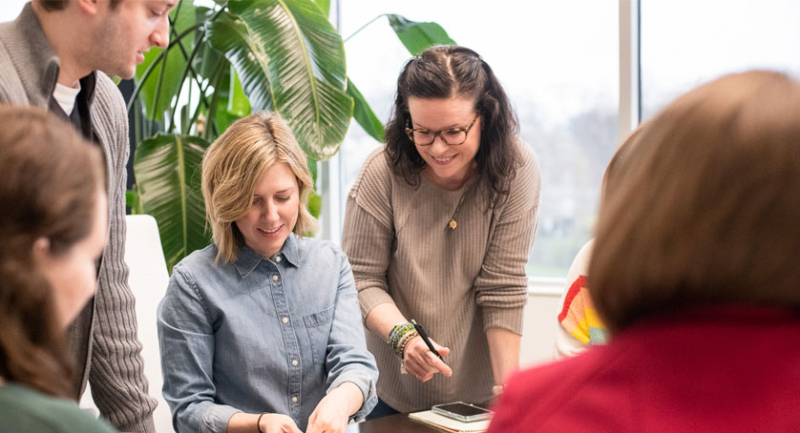 2023 is now in full swing! With the excitement of the holidays over and the whole year ahead of us, it's a time for reflection and looking forward. Our company has grown and expanded since the inception of this blog, and in addition to new team members, we have also gained some new readers! With so many new faces, we thought a reintroduction was in order.
There are many things that make LCS special, from our state-of-the-art office to our hybrid schedule options and fun workplace culture. Here's a quick recap of who we are, what we do, and what to expect from us in the next year.
A Top Provider of Software Solutions
LCS is a provider of business-class software solutions and services, founded in 1987 by CEO Dave Hegemann. With our flagship product, Rent Manager property management software, LCS strives to not only be a software company, but to bring innovation and top-notch customer service to businesses every day. In addition to Rent Manager, we offer VoIP phone solutions with NDT, IT Services, qManage service desk software, and web design services to companies big and small. These offerings help our customers improve their businesses' day-to-day operations by streamlining processes and providing security and peace of mind to employees. As our company continues to grow, our team will be following our customers' journeys closely so we can share with you more about how LCS' products and services can benefit businesses.
A Leader in Workplace Culture
As of 2023, LCS has 390 employees and has been recognized as one of the top workplaces both locally and nationally. Much of our success can be traced back to our dedication to our customers and the team behind the products. With a state-of-the-art tech campus and a friendly, collaborative workplace, LCS also aims to be a thought leader for company culture. We hope to provide our team and readers with thoughtful insights on topics that are relevant to the modern workforce and reflect on these topics with our values of inclusivity, collaboration, and fun.
We take pride in the work that we do, and in the fun that we have doing it! Our events team puts together dozens of engaging company-wide internal events to foster a sense of camaraderie between employees. We believe that by enjoying their time in their office and with co-workers, employees will be inspired to reach across the table, help each other out, and come up with creative solutions to everyday problems.
Here's to 2023!
From all of us at LCS, we hope you had a wonderful new year! We can't wait to expand and grow our business in 2023, and we hope you'll be along for the ride. We have many big things in the works, so keep an eye on this space for all the latest updates and conversations.
We would also love feedback from our readers! If you have any suggestions for topics that you'd like to see us cover on this blog, please email marketing@lcs.com and let us know!