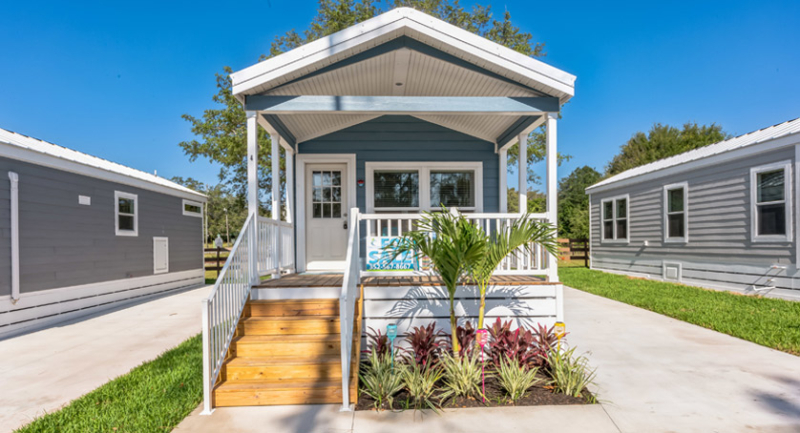 With a portfolio of land lease communities and RV resorts scattered throughout six states in the Sun Belt, the day-to-day operations of Cobblestone Communities involves a staggering amount of work. From managing accounting and maintenance on individual properties to providing the technological infrastructure for the staff on each site, Jason Hagen, COO of Cobblestone Communities, says that he's thankful for "a fully integrated LCS solution."
Cobblestone Communities' business operations date back over two decades, and Hagen says that LCS's Rent Manager property management software platform has been a part of that journey for the majority of his tenure. It has been such a cornerstone product for Hagen that when he and his business partner acquired companies that used competitor software, Hagen insisted on utilizing Rent Manager for Cobblestone due to the breadth of features the other programs lacked.
Within the last few years, Cobblestone has undergone a significant expansion, leading to the adoption of other LCS offerings to improve day-to-day operations—including the NDT VoIP phone system and LCS IT Services. Having all these solutions from one company and being able to receive the same caliber of customer service for each one, "is genius" Hagen says.
Rent Manager Started It All
As described by Hagen, Cobblestone Communities' primary focus is to improve manufactured housing and RV resort communities, renovating each one to "future-proof it… and increase the quality of the property so that it will be great for another 30 years."
With this mission, acquiring properties and getting them up to speed required an all-in-one property management system. Unlike competitor software that didn't include vital accounting functionality, Hagen says Rent Manager made it easy to handle "AR, AP, [and] full accounting in one easy-to-use system. That was very important for us." Rent Manager's extensive training resources also made it easier for staff in multiple locations to learn the software and keep operations cohesive throughout.
Cobblestone Communities has even used LCS to manage its website and connect it to Rent Manager. "We had [our site] integrated from the property function and unit availability so we could market our homes to a website that was hosted by LCS, but I could control the content by making simple changes to the user-defined system. [Rent Manager] was built from the beginning [to be] very simple, all integrated, and easy enough for a little COO like me to control it, change it on demand, and have all those updates go out on the web immediately."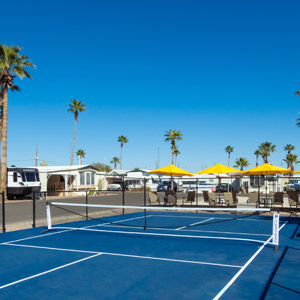 Staying Connected with NDT
As Cobblestone's business grew, the need for additional technology services became increasingly apparent. Reliable communication is a cornerstone of their business, so integrated phone systems provided by NDT and rmVoIP were introduced onto Cobblestone's properties to stay organized and connected with residents and staff. "The phones are integrated, so we know who's calling, we have better communications, [and] we have history around those conversations. So that's really nice to have," says Hagen. The NDT system also allowed Cobblestone's properties to cut out incumbent phone providers and add additional phone numbers without needing to purchase more physical devices. "We're saving money and getting more capability there."
Keep it Secure with LCS IT Services
With more properties and staff, Cobblestone needed to provide the technological infrastructure to help its employees with day-to-day operations. Instead of outsourcing or trying to DIY technology solutions, they once again turned to LCS. "We needed an IT group that understood our business, [that] could go to these acquisition properties, and on the literal day of the acquisition, could install computers for us that had Rent Manager ID, check scanners that were integrated into Rent Manager, and… do the physical install for us," Hagen says.
Since Cobblestone has properties all over the Sun Belt, they needed a team that could provide installations at multiple locations, and they needed to provide the staff at those locations with technical support and secure software. The cybersecurity component provided by LCS' email encryption software was especially crucial, says Hagen, because of the sensitive information his employees dealt with daily.
"We have encryption services […] where if any user starts to type something that looks like a bank account or a serial number or a social security number, it automatically encrypts it." This software, in addition to company-wide antivirus provided by LCS, gives Hagen and his employees peace of mind that "everything possible [is done] to make sure our computers are safe." Having a partner in LCS that understands the unique cybersecurity considerations of the property management industry—in an era where cyber-attacks are increasingly prevalent—is the key to keeping Cobblestone secure and up to industry standards.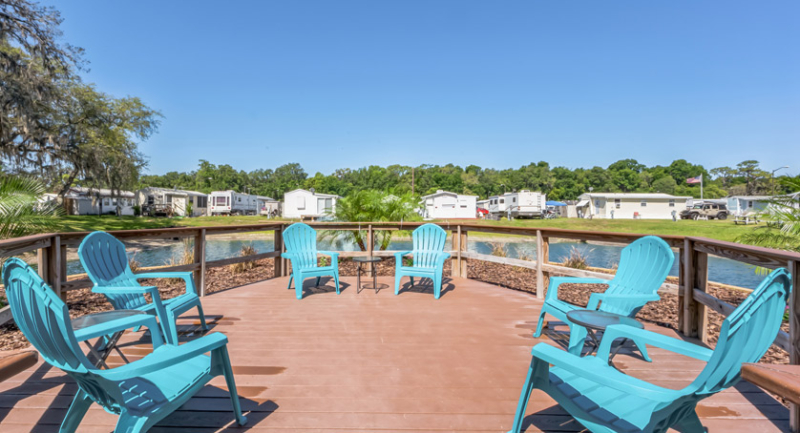 The LCS Difference
The greatest asset LCS provides Cobblestone Communities? According to Hagen, it's the one-stop-shop customer support delivered by their fully integrated LCS solution. "The phones are NDT, the computers are configured by LCS, and Rent Manager is used on every single property computer so my staff can call the 800 number for all of their IT questions. They can get help with Rent Manager, NDT phones, check scanners, spam filtering, antivirus, computer issues or even Emails… all of that is provided by LCS. It's genius." Having a dedicated customer support department for all products saves Hagen and his leadership time they would have otherwise spent troubleshooting technology. With LCS on the case, Hagen says he's free to focus on the other aspects of running his business.
LCS and Rent Manager were born more than 30 years ago and have grown into the award-winning company/resources relied on today. We know firsthand how difficult it can be to run a multifaceted operation, and how important it is to have reliable tools and support. That's why we strive to provide each of our customers with customized, powerful technology solutions that enhance their business on every level.
Whether you're in property management or own a business with multilayered technology needs, LCS has the answers that will propel your business forward. Get in touch with us today to learn more about our business-critical technology solutions and see for yourself how LCS will help your company succeed.