The first quarter of 2023 is nearly over, and wow, we started the year off with a bang! Our events team loves to bring our company together for connection and fun, and we wanted to kick things up a notch. After a whopping 31 internal events in 2022, we hit the ground running with even more activities to engage our employees and keep things fresh in between meetings and project deadlines.
Let's take a quick look back at all the fun and excitement we put together for our employees from January through March.
January
Rent Manager's Birthday
A yearly tradition in the office, our employees got to have their cake and eat it too! Our flagship product, Rent Manager, celebrated its 35th birthday on January 7th, and the day was marked by lots of birthday cake in the LCS café.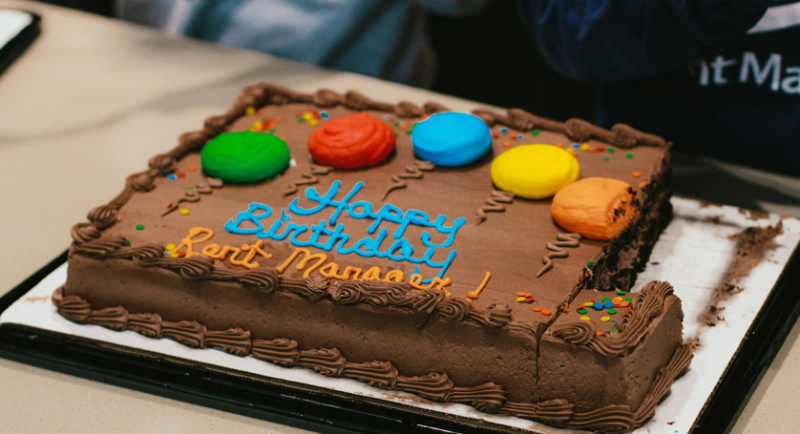 Fun at Work Week
Fun at Work Week took place from January 23rd-27th, and we made sure that everyone got to have a little fun in the office during their breaks and lunch hour. All week long, our team enjoyed a little friendly competition in the LCS café with board games, card games, and puzzles galore (Our puzzling pros even completed three 1,000-piece puzzles by the end of the week!)
On Tuesday and Thursday, movie buffs of all stripes came together to compete in Movie Trivia Jeopardy during lunch, with plenty of popcorn for the audience and participants to munch on.
Finally, the five-day in-office team got a little extra treat—lunch! Texas Roadhouse provided a delicious end to a week of events we're looking forward to repeating next year.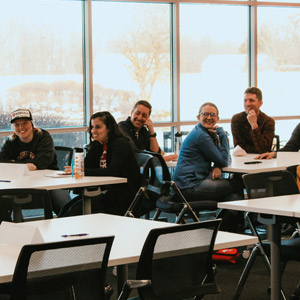 Biggest Bengals Fan Contest
While our local team might not have made it to the Super Bowl this year, we couldn't pass up an opportunity to cheer them on from the office! During the NFL Playoffs, employees donned their best orange and black getups to show their Bengals pride and enter in a chance to win the coveted top fan title. Nick Lorenz and Jenny Maratos walked away with the prizes, but we loved seeing the office filled to the brim with stripes. WHO DEY!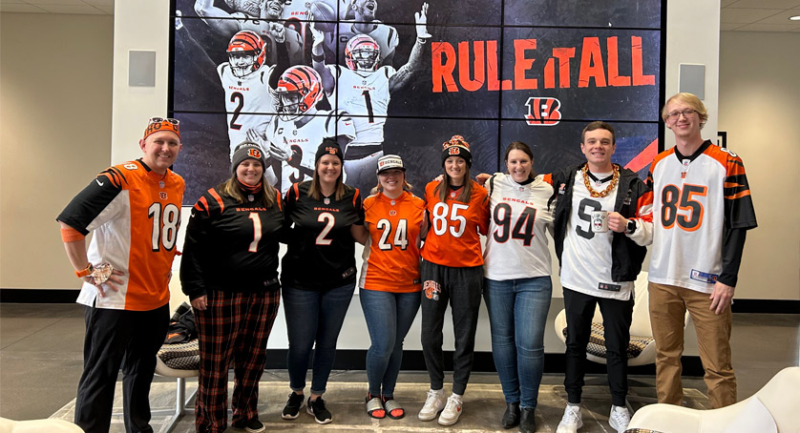 February
Send a Card to a Friend Week
We went into February with Valentine's Day on the brain, and what better way to celebrate than by sending a sweet note to coworkers during Send a Card to a Friend Week! A handwritten note is a great way to improve someone's mood and show your appreciation in the workplace, and our team didn't shy away at the opportunity to shout out their fellow teammates. Over 350 cards were distributed throughout the office!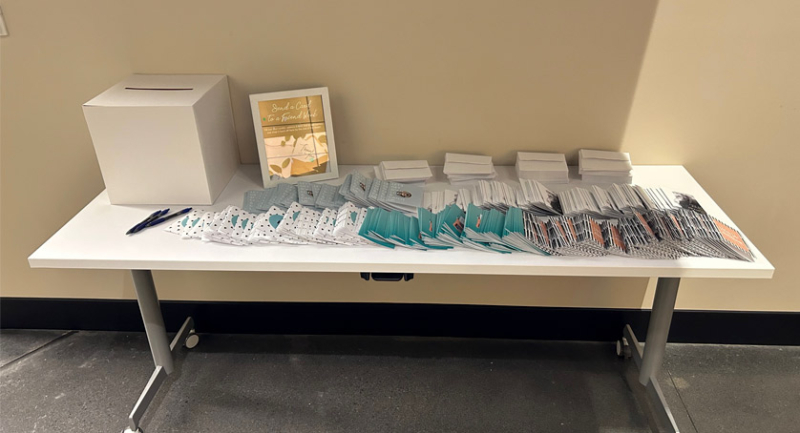 Scavenger Hunt
Our headquarters is comprised of a three-floor sprawling building filled with colorful meeting spaces, inspiring brainstorming rooms, and comfy lounges designed to bring out the best in our employees. While most of us in the office are familiar with our corner of the building, we wanted to encourage teams to explore the rest of the campus. For a fun challenge, we spent the middle of February participating in an office-wide Scavenger Hunt! Employees were encouraged to wander the building and use photos as hints to find hidden stations to complete their scavenger hunt map. Everyone who turned in a completed scavenger hunt walked away with a goody bag of candy, which left the office in sweet spirits the rest of the week.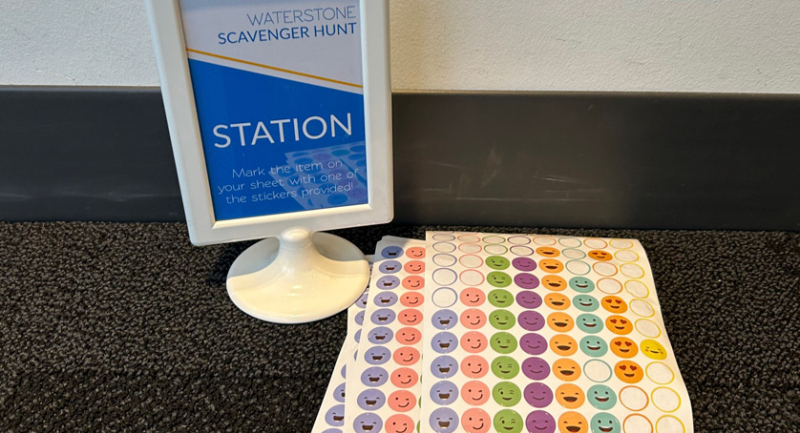 LCS Chili Cookoff
The annual LCS Chili Cookoff returned in February to bring some delicious competition to the office. Competitors on Tuesday and Wednesday brought in their best chili recipes for our seasoned panel of judges (AKA: hungry employees!) to choose the tastiest batch to take home a coveted prize. Kari Miller and Jayshree Patel took home the chili championship titles, and the judges got the best prize of all—a whole lot of chili.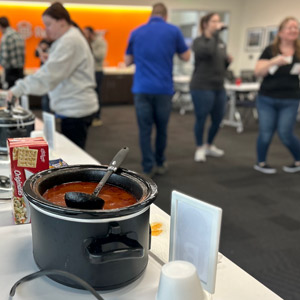 March
Return of Food Trucks
(Somewhat) warmer weather brought about the return of our weekly Food Truck lunches! Alternating Tuesdays and Thursdays, our teams can enjoy a wide variety of food truck cuisine just outside the office. Because who doesn't love food?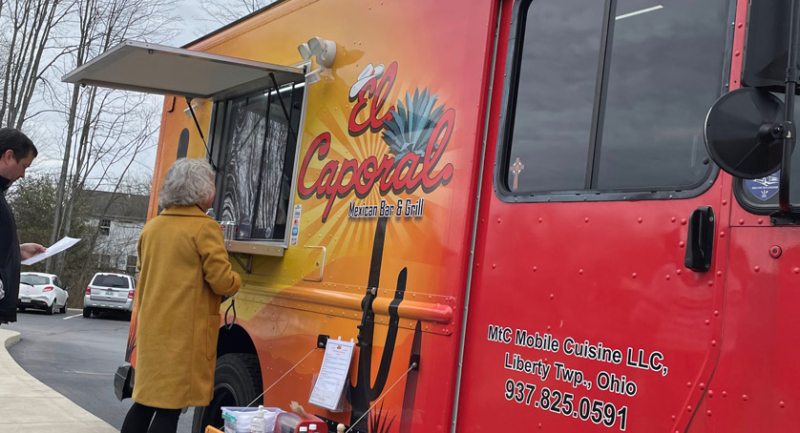 March Madness
With the NCAA College Basketball tournament kicking into high gear, what better way to encourage a little friendly competition around the office than with our annual LCS March Madness Bracket Tournament! While we're still waiting on the final game to be able to crown our champions, we can't wait to see who's going home with the top prizes for the best bracket in the office. We're even hosting a separate bracket tournament for our Rent Manager customers! The winner of that competition will receive a free registration to the 2023 Rent Manager User Conference!
Heart Mini Marathon
This past Sunday, some of our team members participated in a heart-pounding event for a good cause! The American Heart Association Mini Heart Marathon incorporated several different events, and our team could be spotted walking and running across the finish line to help raise money for vital health research. It was a fun way to get out the office, connect with coworkers, and make a difference in our community.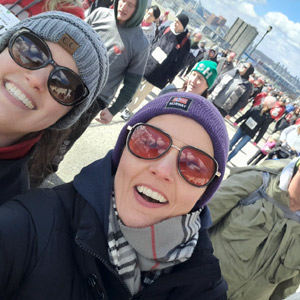 We're Just Getting Started!
March isn't even over yet, and we have more internal events planned for this month and the rest of the year. We can't wait to share all the fun and excitement around the office with you, so stay tuned to this space, or follow us on Facebook, Instagram, or LinkedIn and never miss a moment of #LifeAtLCS.