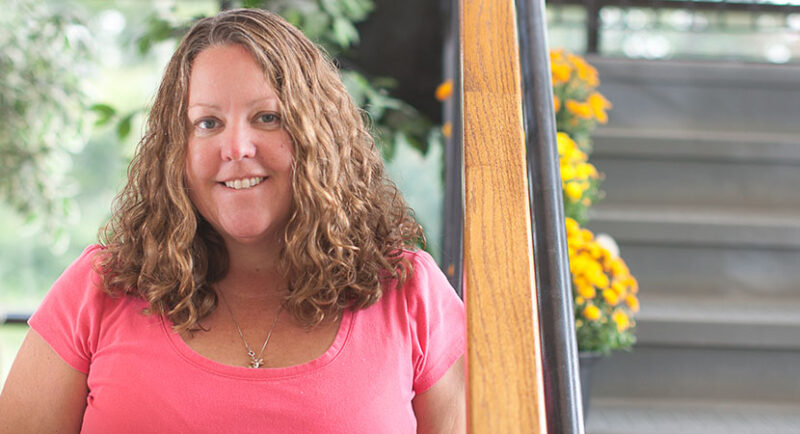 Every company needs team members who know the product inside and out, are always willing to jump in and help a coworker, and bring fresh ideas to the table. At LCS, Amy Hart is one of those people. Amy is a Case Analysis Manager on the Business Analysis team, and she's been with the company for an impressive 15 years!
Amy is a Cincinnati native and a vital member of the LCS organization. She has a particular knack for digging into customers' software issues and seeing those concerns through to a successful resolution. Her attention to details and accuracy and has earned her a reputation as a problem-solving guru.
Recently, we sat down with Amy to discuss her incredible career with LCS.
What does a typical day look like?
Amy spends her workdays reviewing tickets submitted by the Product Support and Customer Success teams and determines whether the identified problem is a technical issue within Rent Manager or if the user is trying to communicate a feature request. After she analyzes the information in each ticket, Amy pinpoints the necessary fix, and sends the details along to the Development team with varying levels of priority status.
Since Rent Manager is so customizable and each customer has their own specific software setup, there are rarely any one-size-fits-all answers. Amy has to find creative solutions for each issue that comes her way.
How has LCS helped you in your career development?
"LCS recognized my talents and strengths," said Amy. "They created a position where I could contribute, thrive, and feel like what I do is important." During her exceptional tenure, Amy has made it her mission to learn everything there is to know about Rent Manager. She's held several positions within the company, and even told CEO Dave Hegemann during her initial job interview that she wanted to know the software better than anyone else.
"While I don't think it's possible to know everything about Rent Manager, I do have a tremendous amount of knowledge about all of our products, which makes me proud," said Amy.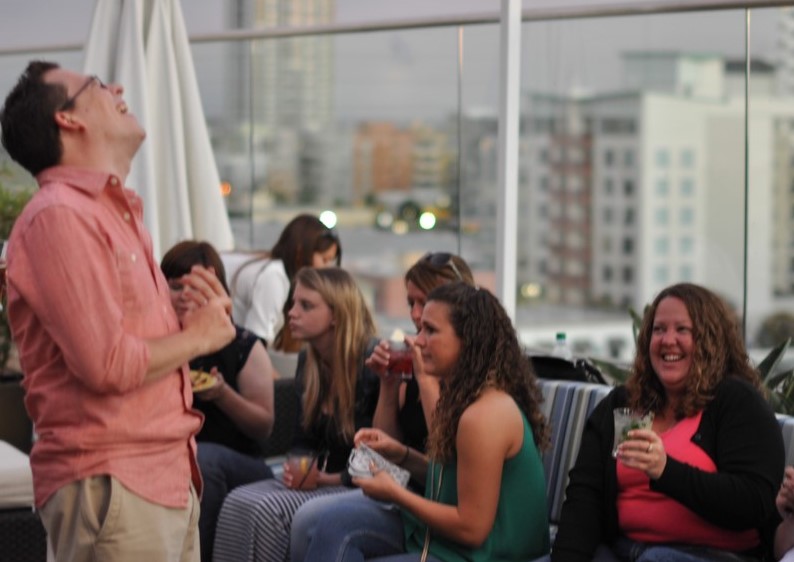 What advice would you give to a new hire?
"Work hard, be creative, and dependable."
What do you like to do outside of work?
Amy is a fantasy-film lover. However, her favorite movie of all time is The NeverEnding Story—she loves a hero who saves the day. She also revels in being outside and spends her free time gardening and kayaking.
A team-player attitude
In 2020, Amy won the LCS Excellence Award for her tenacity and commitment to success. Here are few of the kind things her teammates have said about her:
"Amy is so dedicated to her job, the company, and the software. She wants our customers to have the best experience and will go above and beyond to ensure that happens!"
"She is always a pleasure to work with and happy to help. Amy works tirelessly every day identifying problems and finding creative solutions. She is a go-getter and a great asset to LCS!"
"Amy is always willing to dig in and help out with questions from all departments. She exemplifies great urgency and execution!"
We're so grateful to have Amy on our team. If you would like to participate in our Employee Spotlight series or nominate one of your LCS coworkers, email Megan Wolfe at megan.wolfe@lcs.com.
If you're interested in joining Amy as an LCS employee, check out our open positions here.