Brittany Christerson aims high and achieves even higher. As a 13-year LCS veteran, Coordinator of the award-winning Rent Manager User Conference (RMUC), and Chief Operating Officer (COO) of the company; it's a massive understatement to say she wears a lot of hats. Brittany has held and excelled at nearly every customer-facing position LCS has to offer.
We sat down with Brittany to learn more about her incredible journey at LCS, her UK Basketball obsession, and what it's like to be the COO.
What does a typical day look like?
For Brittany, a "typical day" doesn't exist. The company's Sales, Marketing, Business Development, Support, Channel Partner, and Tradeshow departments—as well as the RMUC—are all under her umbrella. She meets with her teams constantly to talk strategy, determine what's working, reassess what's not, and create solutions that will positively impact LCS' employees, customers, and partners.
"Communication is extremely important to me, and I want to ensure that all of my teams are aligned with the right goals and processes," said Brittany.
She also looks for areas of improvement across the entire operation, and introduces new methodology and department restructures to make sure LCS operates effectively and efficiently.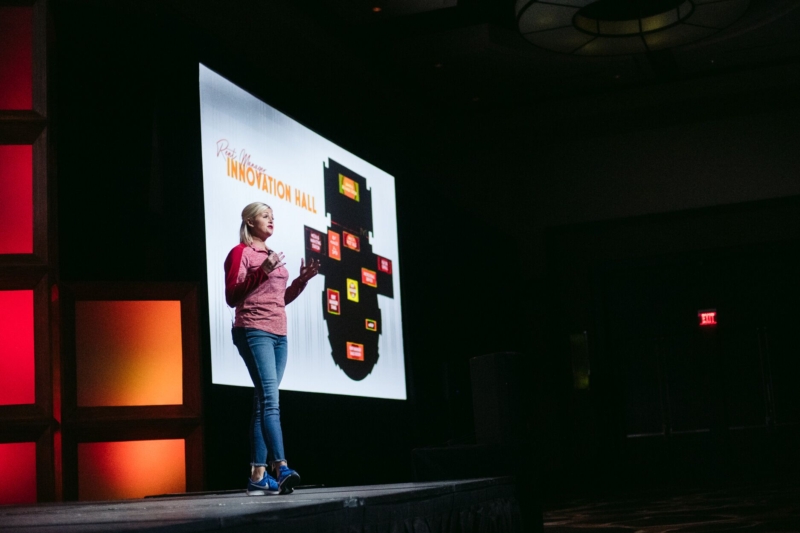 How has LCS helped you in your career development?
When Brittany started at LCS as a Sales Representative, she had ambitions of becoming a teacher. Two years into her role in Sales, she decided to finish her master's degree in Early Childhood Education. When she told Dave Hegemann she was leaving to become a teacher, he encouraged her to first consider other opportunities within the company.
13 years and many promotions later, she is an absolute dynamo at LCS. Throughout her career journey, Brittany has held a variety of positions, including Sales Representative, Sales Manager, Sales and Marketing Manager, RMUC Coordinator, Director of Sales and Marketing, and now, COO.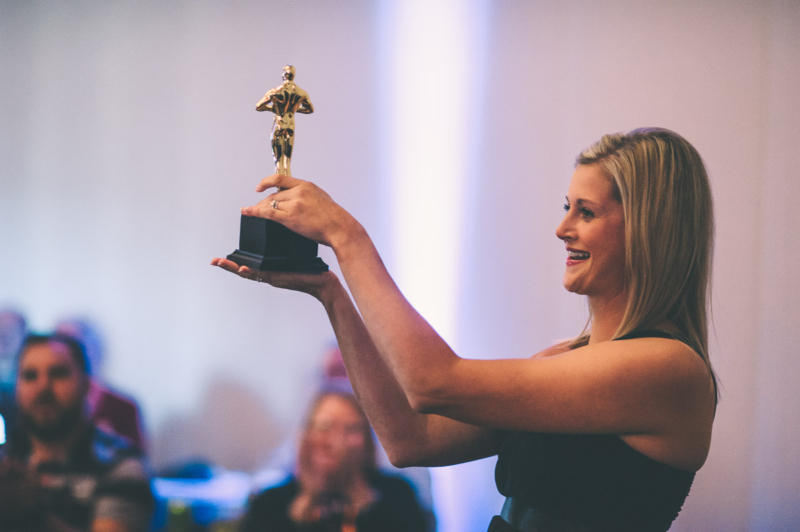 "I have learned so much during every step of my professional career so far (and I still have a lot to learn)! I'm thankful for the daily direction and feedback Dave gives me, all of the people I work with, and for all situations I've experienced at LCS (the good and the bad)," says Brittany. "I have always felt that LCS had my best interest at heart. I've never felt pigeon-holed into one role, and knew that if I continued to work hard—lead harder—good things would happen."
What LCS-related project or accomplishment are you most proud of and why?
"The continuous success of the Rent Manager User Conference."
Brittany's oversight of the RMUC has driven its explosive growth and transformed it into an award-winning, can't-miss industry event. Her meticulous eye for detail—coupled with her creativity and never-settle attitude—make this event a bigger success year after year.
"While the conference is a lot of work for everyone involved, there is nothing like seeing our employees come together with one goal in mind and seeing it pay off for all the customers who attend."
What advice would you give a new hire?
"Be patient. Take the time during your training to really learn the program. Not just where the features are and what they do, but how Rent Manager can truly impact someone's day-to-day operations. Also, let your work ethic and leadership do the talking for you. A good attitude is more contagious than you realize. Lead with energy and outwork everyone around you… and good things will happen."
What's your favorite movie and why?
An undeniable classic: A League of Their Own. Brittany played softball her entire life and there are so many references throughout the movie that she relates to. Growing up, she was on a competitive traveling team and went on to play softball in college where she met her husband—a baseball player.
Funnily enough, her former traveling softball coach—who took their team to Hawaii twice—was Don Brunner, who is the 2022 Chairman of the National Apartment Association!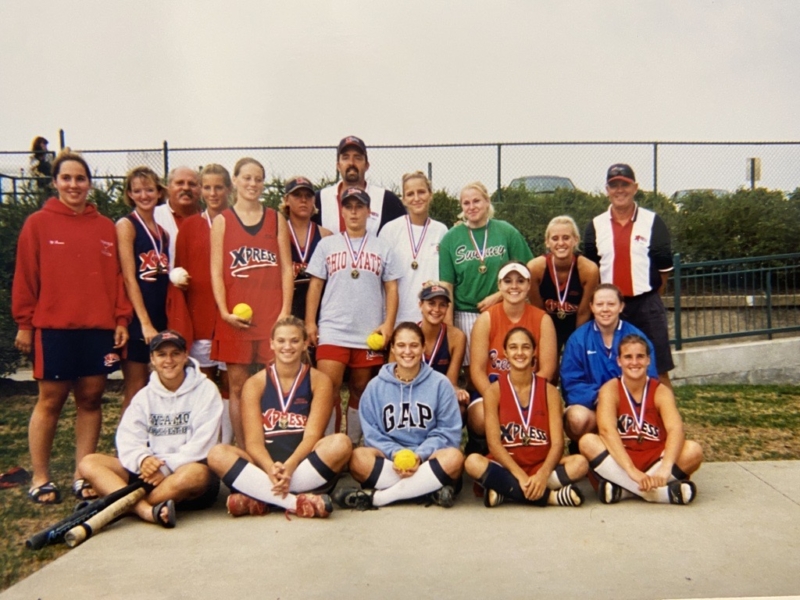 What do you like to do outside of work?
If you step into Brittany's office, it becomes abundantly clear who her favorite college team is. She's a die-hard UK basketball fan, and basketball is a major part of her life. "When I'm not working, I can usually be found in a basketball gym."
Her husband is a varsity basketball coach, her daughter plays on a national circuit team, and she coaches three teams on the side. "I am passionate about helping kids grow athletically and teaching them how to use those skills to further accelerate their professional careers later in life," says Brittany.
There's no question that Brittany is a leader on and off the court. Her selection in 2021 as a C-Suite award winner by the Cincinnati Business Courier serves as proof. The C-Suite Awards recognize Greater Cincinnati's top executives for their contribution and commitment to the community in addition to their outstanding professional performance. The sky is the limit for Brittany and we're grateful to have such a tenacious and thoughtful leader at LCS.