"Working at LCS has been tremendous for my career development"

Joe Easton
If you have been a part of any LCS Channel Partner projects, chances are you have worked with Joe Easton. After joining LCS in July of 2018, Joe quickly became the go-to guy for how property management and technology intersect. This curiosity propelled Joe to his current role as Channel Partner Manager, where he continues to make an impact both internally and externally!

We recently sat down with Joe to discuss his career with LCS and what advice he has for current and future LCS employees.

What does a typical day look like?

In his role as Channel Partner Manager, Joe provides direction and oversight to our rapidly growing Rent Manager Integrations Program. Since 2016, the Integrations Program has expanded to 147 partners—and continues to grow! To create these connections, Joe spends a considerable amount of time building relationships with industry experts and software providers. This relationship has helped differentiate Rent Manager, LCS' flagship product, from competitors by providing customers with customizable integration choices. Joe collaborates with other departments to coordinate our Channel Partner strategy and improve our overall customer experience.

In 2020, Joe added another title to his roster of roles: Podcast Host. Joe is the voice of the hit Beyond Rent podcast, which has been named a 2022 People's Choice Podcast Awards finalist in the Technology Category. In each episode, Joe sits down with a new guest to dive into the latest property management industry news and trends. In its 50+ episode run, Joe has brought together a panel of experts to weigh in on the Eviction Moratorium, interviewed fellow LCS employees about communication solutions, and has discussed best practices about how technology can streamline your business directly with property managers and owners across the country. New episodes drop every Sunday and can be found on all major podcast platforms.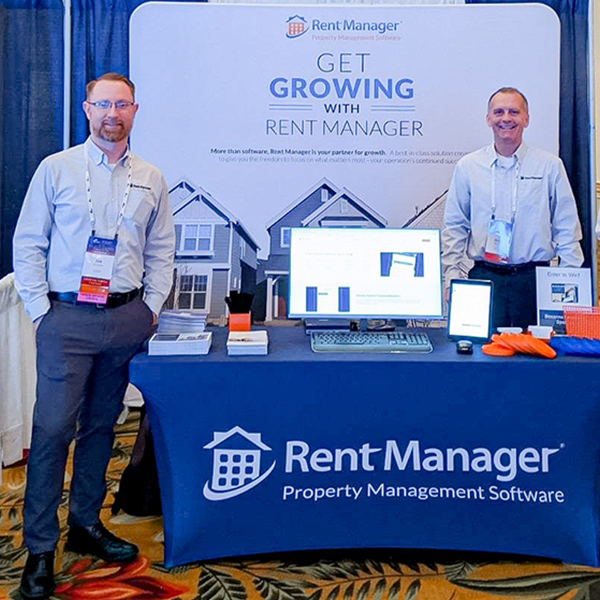 How has LCS helped you in your career development?

"Leadership is open to ideas and has empowered me to take action." Joe is a classic go-getter. During his time at LCS, he has been encouraged to try new approaches, tackle new challenges, and develop new skills, all with the support of his team. "Working at LCS has been tremendous for my career development," Joe shared.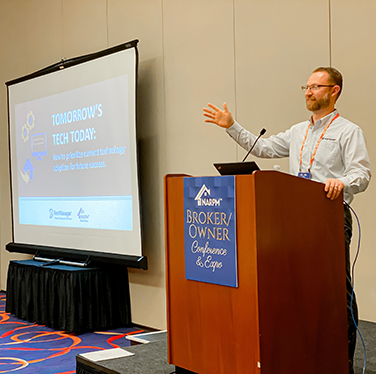 What advice would you give to a new hire?

Joe's number one piece of advice for new LCS employees: learn how everyone works together to be successful. By understanding the importance each department brings to our team and to our customers, you can get a clear picture of how LCS operates. Speaking on this approach, Joe shared, "this will have a huge impact in understanding how each person brings value and how you can best work with them to achieve common goals."

What do you like to do outside of work?

Outside of work, you can find Joe cooking for his family and friends. When he does take a well-deserved break, you can find Joe on his couch, appreciating Chris Farley's comic genius in Tommy Boy.
We're so grateful to have Joe on our team. If you would like to participate in our Employee Spotlight series or nominate one of our LCS coworkers, email Megan Wolfe at megan.wolfe@lcs.com.

If you are interested in hearing Joe talk to industry experts about the latest property management and technology trends, tune in weekly to Beyond Rent. And to learn how you can join Joe as an LCS employee, check out our open positions here.