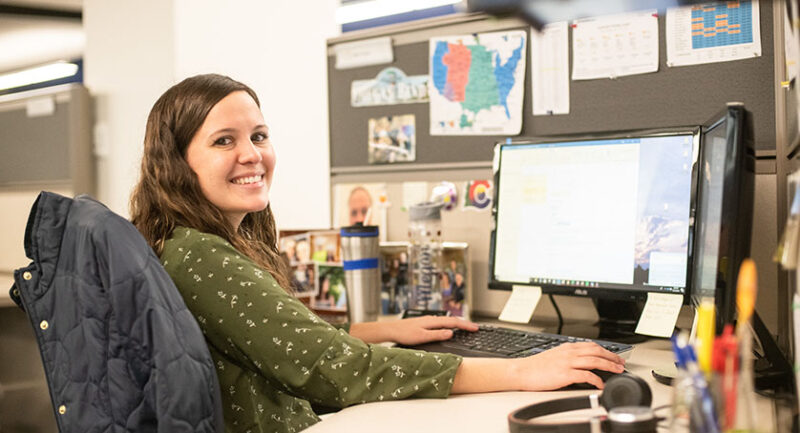 Quality (n.) The degree of excellence of something.
Urgency (n.) The quality of completing an action in a timely manner.
Execution (n.) The carrying out or putting into effect of a plan, order, or course of action.
These are the core tenants that drive London Computer Systems (LCS).
With the workforce adjusting to the 'new normal' of post-pandemic life, job availability is at an all-time high. If you were waiting for a sign to start your job search, this is it! Find out what makes LCS is a Top Workplace and consider joining our team.
A Company Culture Like No Other
LCS started as a family business in 1987, and though we are now more than 400-employees-strong, we still function like a family. Need proof? Our employee testimonials, combined with the vast number of awards and accolades LCS has earned, speak for themselves. In addition to being a dedicated and focused team, we know that happy employees mean happy customers; therefore, we live by a philosophy of work hard, play hard. Each month, our company hosts different social or volunteer events to allow employees to get to know each other outside of a working relationship.
Our teams are quick to recognize one another with digital "kudos" rewards that can be redeemed for gift cards, a trophy that's passed from employee to employee each month, and annual company-wide awards that highlight big and small achievements.
Distinct to LCS is our dedication to new hires. In addition to wholistic training in the first few weeks on the job, we also provide each employee with a coach to help them thrive throughout their career at LCS.
Join Our Team
Our company is constantly growing and looking to add talent to our workforce. Current listing include:
Support Specialists: We're looking for a variety of specialists to work with our customers to troubleshoot issues and help make the most of their software.
Developers: We have openings for both Software and Web Developers who can design, code, and debug our software products and create custom external websites.
With new positions added frequently, make sure to regularly check LCS.com/Careers, or sign up for our talent network to get automatically notified of new openings!