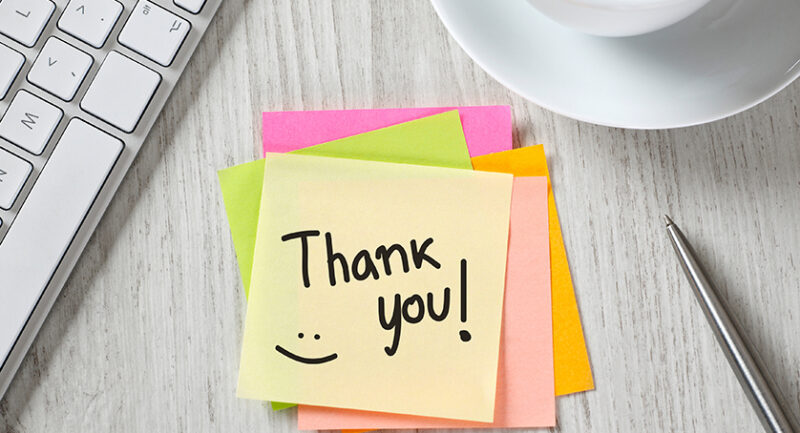 Sharing appreciation is always appreciated! In fact, taking the time to ensure your employees feel valued can raise productivity levels, reduce turnover, and increase overall company morale. But, carving out time to recognize teammates, scheduling department lunches and happy hours, or just taking a step back from your daily routine to say 'thank you' can often be difficult. While we emphasize offering a monthly companywide event for all employees at LCS—including hosting food trucks, trivia nights, and volunteer events—we also like to empower our teams to show appreciation for each other all year round by sharing virtual rewards points, called Fond Rewards.
What are Fond Points?
At the beginning of each quarter, LCS employees receive a points distribution that they can use to recognize coworkers. They can say 'Thank You', 'Congratulations', or 'Great Job' with a personalized note that is either privately or publicly shared. LCS employees can also send Fond Points to recognize colleagues who demonstrated one of LCS's three core principles: Quality, Urgency, and Execution.
After crafting a personalized note of appreciation, employees pick how many Reward Points to share. Recipients of Fond Points get to enjoy not only praise–but actual prizes! Fond Points can be redeemed for LCS swag; PTO days; and gift cards from places like Amazon, Starbucks, REI, AMC Theaters, and more. Employees are notified via email any time they are recognized in the Fond system.
See how LCS Piles On the Praise
Check out some of the ways employees have been thanking, celebrating, and congratulating each other at LCS! 





How To Incorporate Appreciation Into Your Workplace
Looking for more ways to create a culture of appreciation at your office (whether you're in-person or virtual)? Make acknowledgements a priority from the start; familiarize employees with your recognition initiatives during your onboarding process. Send occasional reminders to share praise and build-in time for positive feedback during group meetings. Working consistent employee appreciation into your company culture can positively impact individual employees, teams, and your overall business.