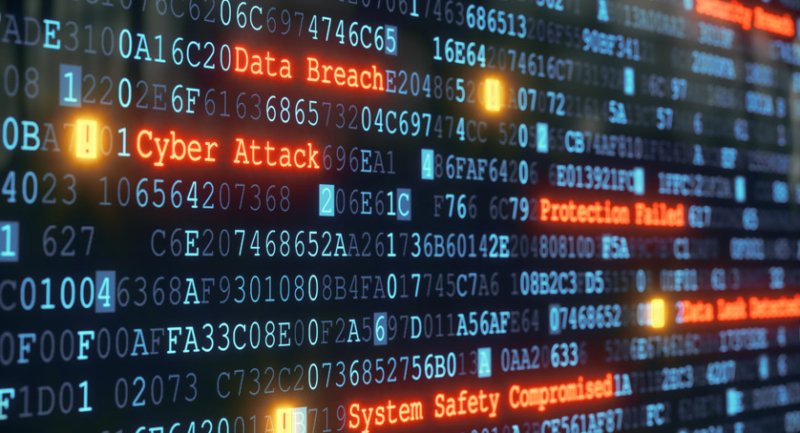 Is your company protected against cybersecurity threats?
Imagine this scenario: an employee at your company receives an email. It appears to be from a vendor that your company regularly does business with, and the email states that there is an invoice that needs to be paid. The employee clicks the link to the invoice and pays it, unaware that they have just been scammed. The email was not from the vendor at all, but from a malicious actor posing as the supplier. Instead of paying an invoice, you have now put money in the hands of cybercriminals and exposed your business to a slew of security risks.
This scenario is an example of Business Email Compromise (BEC), and it's more common than you might think. According to the 2022 Hiscox Cyber Readiness Report, roughly half of all U.S. businesses have suffered some kind of cyber-attack in the last 12 months, with a 7% increase in the past year alone.
However, even with this startling uptick, many small-to-medium-size businesses don't make cybersecurity a priority. A Digital.com survey in 2022 reported that out of 1,250 businesses with 500 or fewer employees, a whopping 51% of them don't have cybersecurity measures in place. What's more, 59% of the business owners with no security measures thought they were "too small" to be a target.
The reality is that no company is too big or too small to be a victim of a cyberattack. The consequences can often be devastating—a report by IBM found that up to 60% of small businesses end up filing for bankruptcy within six months of a data breach.
So, what do business owners need to look out for? And how can you protect your business against cyber threats? Protecting your information with security measures like LCS IT services has to offer is one option, but you need to know what to keep an eye out for first. The cybersecurity issues that companies face are many, but here are the top three threats to watch out for in 2023 and beyond:
1. Weak Passwords or Password Sharing
You may be tempted to re-use easy-to-remember passwords for multiple logins. While this might prevent you from getting locked out of your accounts, password issues account for a huge number of company data breaches each year—up to 80% of breaches can be traced back to weak or stolen passwords. If your company deals with sensitive customer information, a hacked password can be an immeasurable loss.
Password sharing is also a common faux pas, with a 2021 survey finding that a third of respondents report sharing passwords or accounts with co-workers. Sharing a password with a co-worker over an unsecured channel can be easy prey for a cybercriminal. If the password obtained is also used for other key company accounts, then the consequences could be insurmountable, and even could mean the end of your business.
Using a password manager to store and auto-generate passwords, or even something as simple as enabling two-factor authentication (2FA) on all accounts can protect your small business from password-related leaks.
2. Phishing Schemes
The example given in the introduction is one of the many types of phishing schemes that businesses can face, and cybercriminals are getting smarter with social engineering. Phishing is when a malicious person poses as someone trustworthy and sends a message via email or text seeking personal information, such as passwords or payment information. Phishing attacks rose during the pandemic by 350%, and depending on the information lost, falling victim to phishing schemes can be enough to bankrupt a small business.
Common signs of phishing schemes can include an email that…
is sent from a misspelled email address—like from Targett.com instead of Target.com
claims there is a problem with your account or payment information
asks you to pay a fake invoice
poses as the CEO of your company or the head of your department, coming from an external email address
is sent with poor spelling and grammar
conveys a tone of urgency or threat—"your account will be closed if you don't act now!"
contains suspicious attachments
3. Malware & Ransomware
Malware—including a variety of cyberthreats such as trojans, viruses, and ransomware—is a form of malicious code that hackers can embed into email communications, such as phishing schemes or spam emails, as attachments. Once the software has embedded itself into your computer, it can be tough to detect and remove, leaving you and your organization vulnerable to hackers with backdoor access to your sensitive information.
Ransomware is a form of malware that can be financially devastating. It's designed to find important files and systems and encrypt them, rendering them useless until the user or company pays the hacker a demanded sum of money to decrypt the files. According to research done by CyberReason, 25% of businesses surveyed who were hit with a ransomware attack had to cease operations, and 80% of the businesses who paid the ransom experienced another attack. Furthermore, 46% of respondents reported that even when they regained access to their stolen information after paying the ransom, some or all data was corrupted.
LCS has the Solution
These three types of cybersecurity threats are just some of the dangers facing businesses today. Fortunately, there are steps you can take to protect your information. IT Services from LCS include Email Protection Options that filter suspicious emails, monitor your inbox 24/7, and allow the sending and receipt of encrypted messages to further protect information from malicious actors.
Advanced virus protection can also protect your organization should an email threat slip through, by killing the process involved in the attack, quarantining the affected files, and even rolling back the affected system to before the attack took place. You can rest assured that your data is always protected, even in the event of an outage, with Backup Solutions that automatically back up important files and emails.
Complete protection against cybersecurity threats for your business is just a few clicks away—get in touch with us to find out how LCS can help you protect your assets with IT Services solutions.