Although our headquarters is located about 20 miles north of the Queen City, when the Cincinnati Bengals made it to Superbowl LIV, LCS celebrated right along with the rest of the city. In the lead-up to this historic event, we hosted several events and competitions to get ready for the Big Game!
Celebrating In Style
We gave LCS a makeover and turned our entryway into a Cincinnati celebration zone! In the weeks before Superbowl, employees donned their favorite orange and black gear to support the home team. To commemorate the occasion, we even created our own Bengals-themed LCS shirts.
Friendly Competition
What's the Super Bowl without a little friendly competition? We hosted a 'Biggest Fan' contest to find LCS's number one Bengals cheerleader! Matt Bowman really showed his stripes; his dedication earned him a $50 Rally House gift card!
Feeding The Frenzy
You can't have football without a tailgate! We hosted two rally parties on February 8th and 10th, and invited LCS-ers to bring in their favorite football-watching foods to share.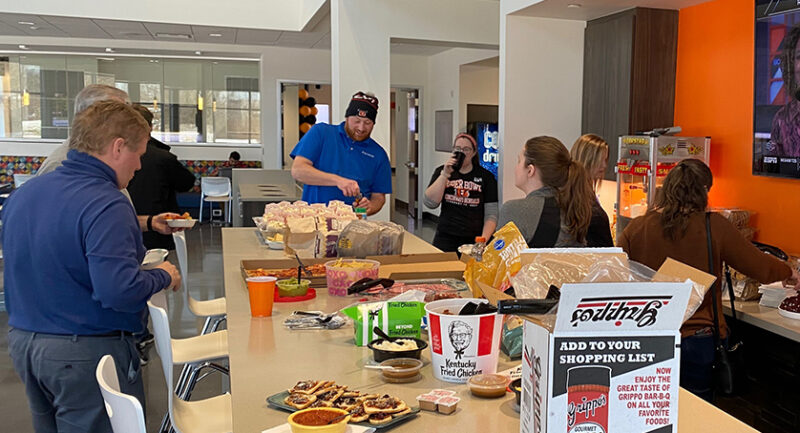 While the outcome of the Big Game wasn't we hoped for, watching our city come together to celebrate a historic season was a major win! And there's no question that LCS is looking forward to another exciting Bengals season next year. Who Dey!