2022 is just about through, and what a year it was at LCS! We already talked about our company accomplishments this year, but that's only half of what makes LCS one of the top workplaces in Cincinnati. Our events staff takes great pride in executing monthly internal events for our employees to connect with one another, cultivate a collaborative culture, and most importantly, have fun at work!
This year, we put together a whopping 31 internal events for LCS employees. Here are just some of our favorite highlights from 2022:
Quarter 1 – January – March
The start of the first quarter may be cold and dreary, but it's a cause for celebration at LCS! Rent Manager's Birthday falls on January 7th, and we commemorated the occasion by wearing Rent Manager branded swag and enjoying a delicious cake in the office.
In February we spread the love around the office and in our community with the Valentine-themed Candy Grams Sale. Employees sent a sweet note and some even sweeter candy to their coworkers, with proceeds from the sales donated to the American Heart Association. Employees also sent Valentine's cards to patients at Cincinnati Children's Hospital for some extra heart-warming kindness.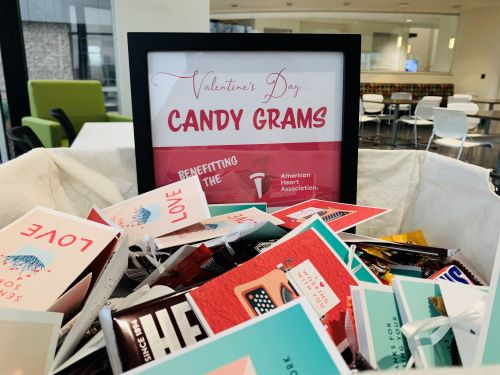 March brought about an exciting opportunity for our team to connect in person with members of the Rent Manager Integrations Program at the Integrations Expo. The office event brought together 18 of our integrated technology providers with our employees to learn about how the program enhances our customers' experience with Rent Manager. After last year's virtual event, getting together in person was a much-needed next step!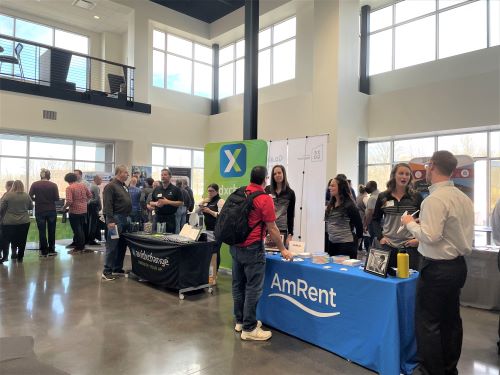 Quarter 2 – April – June
We celebrated National Library Week in April by opening a new permanent fixture to the LCS Café space—the Free Little Library! Everyone can add their favorite books to our collection or discover something new to read.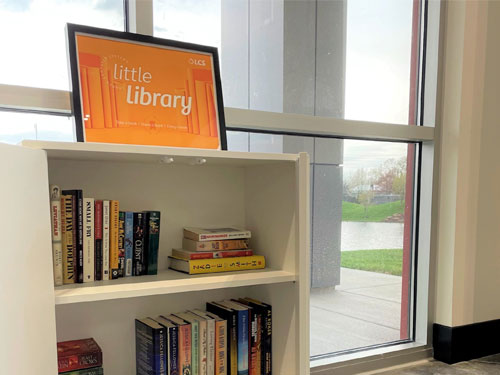 May 9th-13th marked Mental Health Awareness Week, and LCS encouraged all our employees to take a moment for some self-care. Every day of the week, we participated in a series of enlightening and affirmative activities, from guided meditation, to going on a walk, to engaging in our favorite hobbies or a little yoga. The week was a smashing success, with tons of photos submitted of our team taking a step back for their well-being.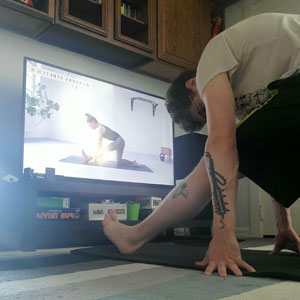 In June, the fun didn't take a paws at LCS! On June 24th, employees were invited to bring their furry or scaly friends into the office for National Bring Your Pet to Work Day! Six dogs and a lizard roamed the halls of the LCS office, and our remote staff sent plenty of pictures of their furry coworkers helping out at home. It was definitely a purr-fect day.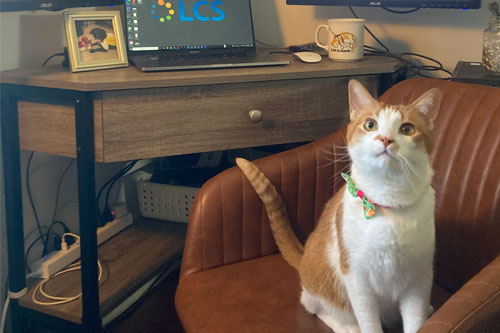 Quarter 3 – July – September
July kicked off the third quarter with the return of the LCS Spirit Week! In preparation for the anticipated return of the LCS Olympics in August, our team decked out in their themed spirit wear in the office to get hyped for the competition.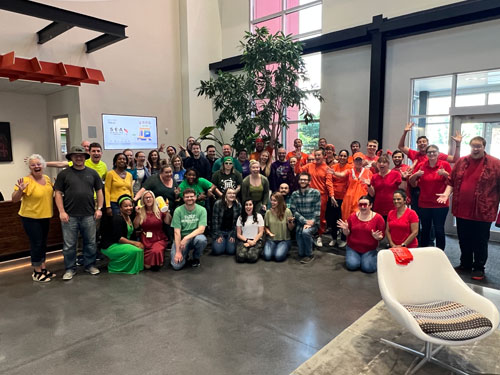 And the finale to spirit week, the LCS Olympics returned in August after a 2-year hiatus for two full days of friendly competition and fun. Employees competed in teams in a series of challenges, including soccer darts, obstacle courses, a paper airplane contest, and more! The green team, Get Shrek'd, came out on top, but if you ask us, everyone was a winner this year.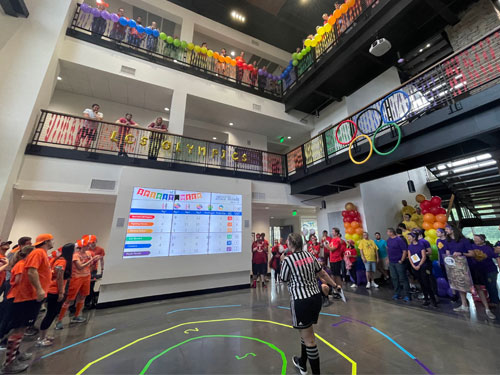 We had Marvel on the brain this year while we geared up for the superhero-themed 2022 Rent Manager User Conference so we pulled out the big screen in September for Outdoor Movie Night! Employees were treated to an evening showing of Thor: Love and Thunder with plenty of snacks and drinks to go around.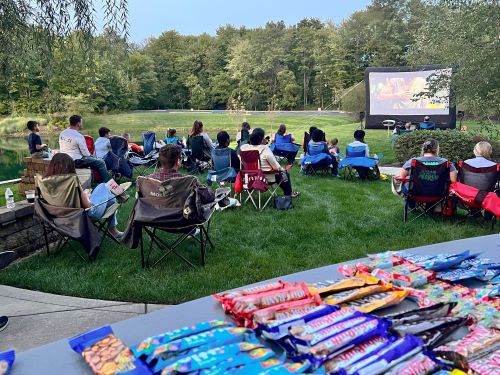 Quarter 4 – October – December
October was a busy month for LCS! Not only did our team host RMUC.22 in Orlando, but we kept it fun for the folks at home with two engaging events. We had a giant turnout for our first-ever Mario Kart Tournament, with 70 participants racing to the finish line.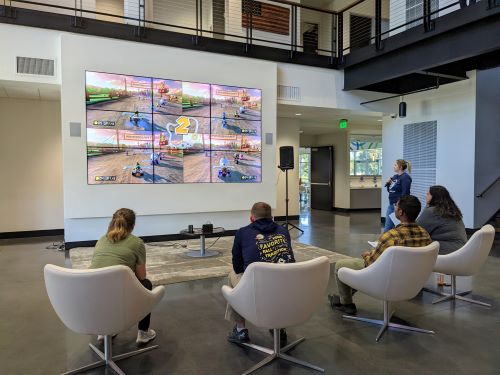 After the conference, we got a little spooky for the annual LCS Halloween Costume Contest. Groups and individuals strutted their stuff through the halls, and walked away with prizes for Funniest, Most Original, and Best Overall costumes!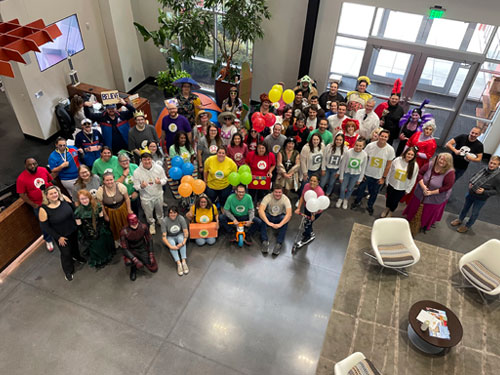 When the season of giving rolled around, we brought out the rolls—and the turkey and all the fixings for the return of the Thanksgiving Potluck. What better way to celebrate than with a delicious meal to kick off the week of Thanksgiving?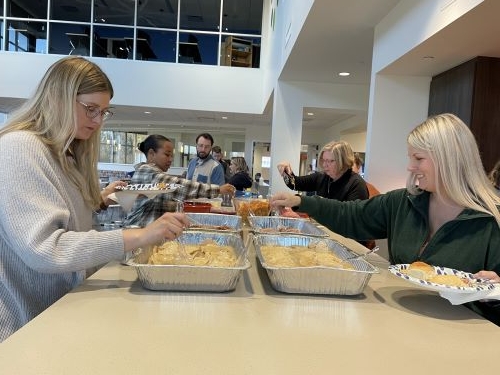 Finally, our biggest event of the year came to fruition at our annual LCS Holiday Party. Themed after National Lampoon's Christmas Vacation, our team was the hap-hap-happiest bunch on the block at the Great Wolf Lodge this December. We were holly, jolly, and bright while enjoying a variety of games and opportunities to win coveted raffle prizes. It was a fantastic celebration to wrap up an even more amazing year.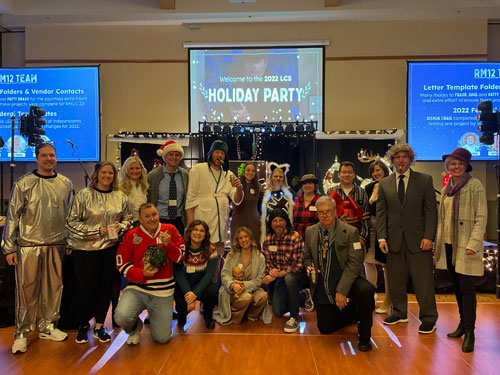 Here's to 2023!
While we don't know what's in store for 2023 just yet, we are already planning even more fun, engaging events for our teams! We can't wait to see what next year holds for LCS.
If you're interested in joining our team, check out our open positions on our careers page. From all of us at LCS, we wish you a Happy Holidays and a joyous New Year. We'll see you soon!