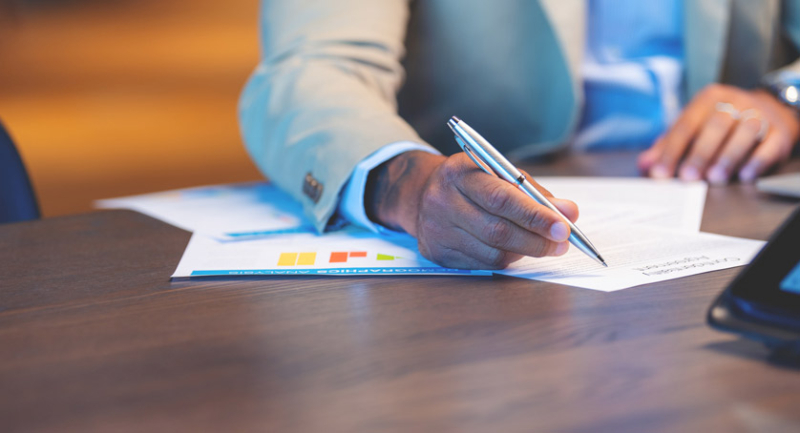 In 2023, competition for jobs is fierce. Employers must wade through crowded talent pools in search of qualified candidates for a shrinking number of office openings. And even if you're not looking for a new company, standing out from your coworkers for internal promotions can be a challenge. Whether you're seeking a new job or looking to make waves in your current career, there's never a bad time to invest in improving your professional skills. In fact, there are many benefits of professional certification that can help give you a leg up in your career.
A professional certification, simply put, is a designation from a third party signifying that the recipient has obtained proficiency in a set of skills within an industry or profession. In contrast with professional licensure, a certification isn't required by law or given by a governmental body. However, they do indicate a level of aptitude in a particular specialty to employers.
There are three main types of professional certifications:
Profession-wide certifications are the broadest type, referring to skills generally applicable across a profession or industry (e.g. Certified Public Accountant, Certified Meeting Professional).
Corporate certifications are specific to a particular company or corporation. These certifications generally don't apply to other companies (e.g. Walgreens' retail/corporate/pharmacy certifications provided through Walgreens University).
Product-, Software-, or Role-specific certifications pertain to products that are widely used within particular industries, such as IT, Graphic Design, or Marketing (e.g. Adobe Creative Suite, Hubspot Content, Google Analytics, Rent Manager CORE Certification).
A certification of any type can improve your career prospects and your standing within your industry. We've rounded up the four key benefits of professional certifications below.
Improve Knowledge & Performance
Professional certifications provide key training opportunities that can directly affect your day-to-day performance in the workplace. No matter which industry you're in, increasing your knowledge base and skill set makes you a more productive employee. You may find that certifications for software or products can teach you processes that make your workflow more efficient. Or by having a certification under your belt, your coworkers may feel confident coming to you for advice on current projects, which can put you on the fast track for leadership roles within your organization.
Overall company performance can improve from certifications as well. According to Zippia, when employees receive employer-sponsored certifications and training as part of their professional development, companies are 17% more productive and net 218% more profit per employee. Even if a certification isn't part of your company's professional development plan, obtaining it on your own can help your overall performance, which in turn makes you a more valuable employee in the eyes of leadership.
Having a professional certification can also help better align your occupation with your interests. If you're not satisfied with your current job description or duties, a certification can be used as leverage to obtain a lateral move or promotion within your company. For example, you can use a SEMrush or Google Analytics certification to shift a general Content Developer role to a focused Search Engine Optimization (SEO) Specialist role. Conversely, if your position is highly-specific, like Human Resources Specialist, you can use an industry-driven certification like the HR Generalist Certification to broaden your scope and move up within the HR track.
Improve Credibility in Industry
If you work in a customer-facing role, having professional certifications under your belt improves your credibility with potential clients. The more certifications you can collect and display on your resume or your LinkedIn profile, the more likely you are to secure a contract for yourself or your employer. Certifications indicate that you have more knowledge than others, which gives you an air of authority over competitors who may just be starting out.
Create a More Competitive Resume
When presented with two identical resumes, hiring managers are more likely to take note of any professional certifications or credentials an applicant has that others may lack. A certification in a commonly used software or one indicating you have specific skills is a resume-booster that recruiters use to prune the pile of applications they're sorting through. In fact, according to CompTIA's 2023 Workforce and Learning Trends report, 80% of HR professionals at medium- and large-sized companies rely on certifications during the hiring process. So, for especially-competitive positions, certification in Google AdWords or Project Management can be the difference between a second interview and a rejection email.
Increase Your Earning Potential
Your more competitive resume can pack a one-two punch that may lead to more money in the bank. Obtaining a professional certification signifies to employers that your knowledge base and experience is worth more than other entry-level workers. The potential earnings increase varies by industry and certification type, but on average, you can expect a salary increase of 5% to 20% for high-demand professional certifications. For example, Project Management Professional (PMP) ® certification holders earn an estimated 16% more than Project Managers without the certification. Some industries and certifications can be worth even more—in Property Management, a Certified Property Manager can earn a whopping 144% higher salary than average!
Invest in Your Career with the Benefits of Professional Certification
If your career is feeling stagnant, or you just want to better your skills and increase your earning potential, you may want to look into earning a professional certification. Some employers will even cover the cost of certifications, so it's worth looking into popular ones in your industry. Present the type of certification to your supervisor and explain the benefits, and you may be able to improve your performance and boost your career without a high-dollar investment.
For those in the property management industry, LCS and Rent Manager provide a unique opportunity to add a host of professional certifications and education to your resume at The Rent Manager User Conference. Become Rent Manager Certified or attend sessions that can earn you NARPM or CPE credits! To learn more about certification opportunities at RMUC, check out the conference website.