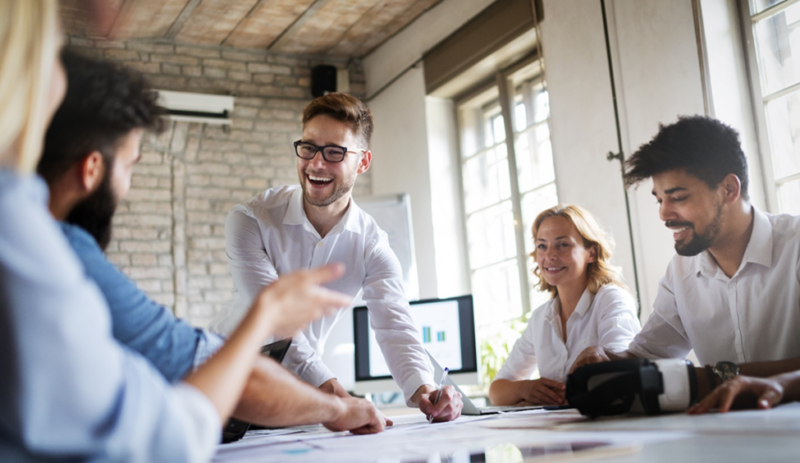 With the warm weather, we start looking forward to summer vacations and days at the pool. However, when fun plans are coming up, we can often find our minds wandering instead of focusing on work. There is nothing wrong with getting excited about your summer fun, but you have to stay productive and focused on your to-do list while you're still in the office.
You want to be stress-free going into your time off, so it's imperative to stay on track with your schedule and prepare. If you're daydreaming of your upcoming break but don't want your work to suffer, keep reading for our top tips on staying productive before and after vacation!
STRATEGIES FOR STAYING PRODUCTIVE
Planning a vacation takes a lot of time and effort, but we must also stay focused on work between finalizing travel accommodations and itineraries. Keeping up with our workload in the office not only benefits us but our coworkers as well. So how can you keep your momentum in the lead-up to your big holiday?
KEEPING UP WITH COMMUNICATION
When planning a trip, it's important to have good communication both at work and at home. Preparing for a vacation can be time-intensive and take a lot out of you—communicating with your team about your plans and workload can help take some of the stress out of the process. Utilize these strategies to stay on top of communication before and after your trip.
Talk About Your Trip
Prepping for vacation is exciting, so don't be afraid to discuss it! Odds are your coworkers and friends will be curious about your travel plans. You will likely want to share your excitement with others as your trip approaches and after you return. Time-blocking at the beginning of the day can give you an opportunity to socialize and catch up with your colleagues without breaking your productivity. You can take this time to share your memories and then you'll be able to focus on work the rest of the day.
Meet With Your Team
Leading up to a vacation is a great time to communicate with your team and prioritize what is in progress and what needs to be done. Meet with your team or supervisor to discuss your time off and your plan for completing your tasks ahead of time. Giving updates on current projects before your trip will also help remind you of your progress toward your goals when you return.
On the other end of your trip, set up a meeting with your team after your return to discuss if anything new needs your attention, and to share what you will be focused on as you recuperate from holiday mode. This can help you prioritize and pick back up where you left off.
Create an Out-Of-Office Email Response
If coworkers or clients are trying to contact you while you are away, it's important to have proper steps in place for your absence. Creating an automatic 'out-of-office' email response will inform anyone who is trying to reach you that you have unplugged. Keep this message short and sweet—let them know when you are out of the office and when you will return. You can also list a coworker or supervisor as a point of contact in case something urgent pops up.
USE CHECKLISTS
The best thing you can do for yourself before your trip is plan ahead and sort through your projects. Take a moment to jot down your tasks and create a strategy that factors in your vacation. This will help you stay productive and create an achievable goal for where you want to be before and after you return. A pre-and post-trip task list will help you see how much you have on your plate and break down what needs to be accomplished.
Start with Clear and Actionable Tasks
Make your to-do list easier by creating a list of achievable tasks. Be descriptive and concise, so you know the steps to completing your project. If you have a large undertaking looming before your trip, breaking it into smaller tasks throughout the day will keep you from becoming overwhelmed. Don't get too carried away, though! Chances are you won't be able to catch up on every outstanding task before your trip. Simply check off the items you can fulfill, and the remainder can be completed when you return.
Sort By Priority
Prioritize your task list with the more pressing projects or those that must be completed before you travel. What you put at the bottom of the list doesn't mean it is not important—it simply means it can be accomplished later or that it is higher on your list of future goals. Creating a checklist will help you know what to expect—but make sure you give yourself time to recover after your trip. It will be much easier to unwind on vacation if you have completed your higher-priority tasks before you leave.
GET OUTSIDE
During the summer, we mostly spend our days out in the sun. But you don't have to wait until your vacation to get some fresh air! Avoid burnout before and after your trip by getting outside throughout the week. It is summertime!
Plan a Walk
To get some fresh air and help protect your mental health in the workplace, you should get moving! Plan a morning walk with your coworkers around your office building or down the street; take a walk during lunchtime; have meetings outside instead of in a conference room—the possibilities are endless. Getting exercise will be a good pause from work, especially if you are feeling restless before or after vacation. Taking a walk might seem like a break, but it can help you concentrate, increase creativity, improve your health, and give you more energy to be productive the rest of the day.
PRACTICE OPTIMISM
It can be easy to mentally check out of work as you count down to a big getaway. However, try to keep a positive outlook on your job leading up to vacation. Bringing positivity to your job and team will increase productivity and engagement, creating a smoother vacation transition. Motivating yourself and emphasizing support with your colleagues will also assist in making a successful return to work.
Enjoy Your Vacation
When you shut down your computer and finally step away, it's important to have trust in your team while you're gone. Resist the urge to check in on work, let your team handle things so you can truly unplug and relax. Being optimistic about your team, yourself, and your trip will make this time off more fun and allow you to return with a fresh mind. Staying productive before and after vacation will set you up for success and keep those positive vibes flowing.
It is time to enjoy your vacation—and remember, you deserve it!
CREATING A PRODUCTIVE WORKSPACE
At LCS, we are eager to give our employees the best experience by fostering a fun work-life balance. We continue to find new ways to boost productivity and focus our efforts on company culture and employee success.
If you want to stay productive and join a supportive team, check out our open positions here. Apply today!
By Victoria Mrofchak