As we start making plans for 2023, we wanted to take a moment to reflect on all the new faces, places, and accomplishments this year brought us.
In Office Highlights
We could (and sometimes do) brag all day about how great our organization is, what a wonderful culture we have cultivated, and how inviting our office is. But in this instance, the numbers speak for themselves:
We welcomed over 140 new hires in 2022
Our organization was honored with 12 different awards this year, including Top Workplace USA and Best Workplace in Ohio
We celebrated the anniversaries of 54 employees who have been with LCS for over 6 years and 42 staffers who have been with LCS for 10 or more years
11 new online employee training courses were launched, providing even more opportunities for our team to grow
Thousands of FOND digital recognitions were sent by and to team members daily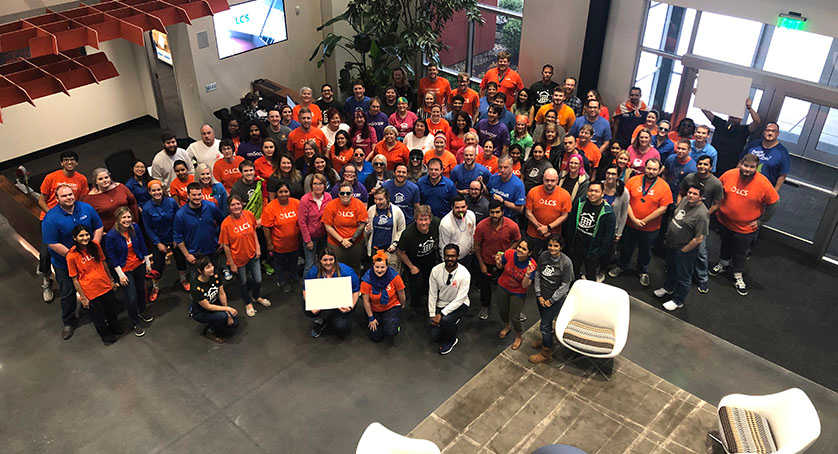 Around The US with LCS
Over the past 12 months, our teams have traveled the country to support our vast user base. Whether they visited customers on-site, invited them to our headquarters, or networked with industry partners at tradeshows, we were glad to be back on the road in 2022. Some highlights included:
Our favorite stop of all this year was Orlando, Florida, where we held our 2022 Rent Manager User Conference! We hosted over 1,000 attendees for three days of professional development, inspiring speakers, and marvel-ous fun!
Lightening The Load
Around this time of year, a lot of focus is dedicated to making our communities a better place. At LCS, this isn't a sentiment that is just shared around the holidays, but all year long. This year we made life a little easier for over 400,000 Rent Manager users by providing comprehensive property management software. Our NDT team improved communication by adding over 900 new phone lines to our users' businesses. The LCS Web Design and Development team pushed over 50 new websites live over the past year. Over 1,600 devices were protected thanks to our Sentry Data Center. Every department worked to make 2022 the best year yet for our customers.
Beyond our award-winning customer service, our employees found ways to impact their communities both close to home and beyond. The generosity of our teams raised over $8,000 for the Make-A-Wish Foundation, collected hundreds of school supplies for local underprivileged children in the Tri-State area for Operation Give Back, and raised hundreds of dollars for the American Heart Association. We are closing out the year with two final donation drives for the New Path "Adopt a Child" program and Hope's Closet, where we plan to donate hundreds of items to local children for the holidays.
We have a lot to be thankful for this year – and so much more to look forward to next year!
Check out even more of our highlights from 2022!