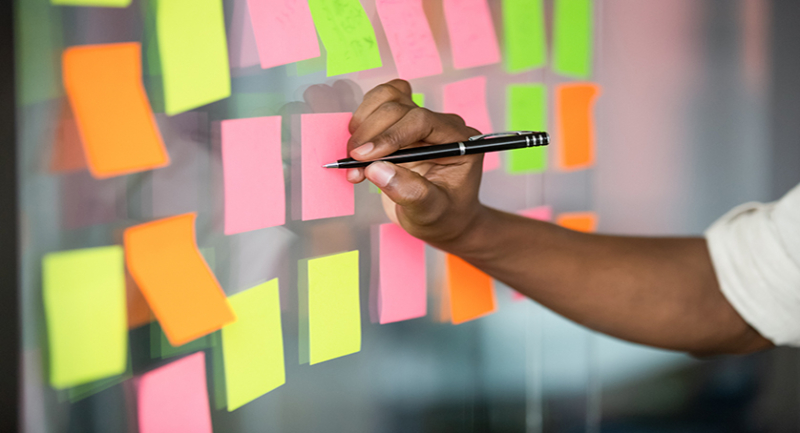 Now, more than ever, employees want to see the path forward in their career. A recent study showed that 63% of workers left their job because it lacked advancement opportunities. Job seekers often make learning and development opportunities a priority when searching for a new role. This might be because only 24% of employees currently receive any professional development opportunities. This gap between what employees want and what they are being offered has a simple solution: a professional development plan.
Why Having A Professional Development Plan Matters
Individualized plans that help employees see a path for career development keep current employees engaged and attract new ones. Beyond retaining talent, offering a clear career development plan has a number of positive effects, including increased employee motivation and productivity. This in turn can improve overall engagement with an organization, which has been shown to increase companies' overall profitability. Investing in professional development plans just makes sense!
LCS prides itself on cultivating an environment that makes people want to come to work – so much so that we've been named a Cincinnati Top Workplace for the past 12 years. Our success is attributed to how we recognize employees as our greatest asset and support their continued growth. That is where our team of Professional Development Coaches comes in. This dedicated group works alongside each employee to create a professional development plan that sets them up for short- and long-term success. They help our employees identify their professional goals, give them tools to succeed, and celebrate all their wins along the way. And their work begins even before an employee's first day.
"LCS has continued to grow over the years and promotion from within has become a part of our culture. I believe this is a contributing factor [why] we have consistently achieved one of the best workplaces in Cincinnati. As a Professional Development Coach it is exciting to be a part of that process and growth."

– Donald Paquette
Before Employees Start
LCS' commitment to employee success starts before our new members walk through the front door. After being hired, each employee is assigned a Professional Development Coach (PDC). The coaches reach out to new hires even before their first day to introduce themselves and answer any questions that may arise. Starting a new job can be exciting and nerve-wracking. A friendly face can ease the first-day jitters.
"PDCs advocate for each person, and we strive to help people realize their full potential. PDCs set people up for success prior to a person's first day. We introduce ourselves by email and ensure they know someone before they even get started. We are there to greet them, connect them with others, and set goals for their success."

– Jennifer Kephart
The First Day
After being welcomed to the building, employees tour the facility before diving into a full-day orientation. Orientation covers company, product, and industry training to educate everyone on our history, values, and services. The new hires get an informal introduction to our company culture when they share lunch with the coaches, their direct manager, and other LCS employees. Then the day finishes on a lighter note, by playing Rent Manager: The Game hosted by our training team, where they have another chance to connect with LCS employees and learn about our property management software, Rent Manager.
"Every new hire begins their journey in the same place… orientation. We welcome every employee to start their first day at the office."

– Donald Paquette
The First Month
Over the first week, employees focus on completing "Rent Manager Bootcamp," which walks them through the basics of our flagship software. This is the same training Rent Manager customers experience. By the end of week one, they are given the opportunity to become Rent Manager CORE Certified. Once the onboarding period has ended, the new hire creates a development plan that defines SMART goals—specific, measurable, attainable, relevant, and time-based objectives. After discussing first-year goals, coaches and employees review upcoming and additional training opportunities. This can include live classes or courses in Rent Manager University, an online learning platform with Rent Manager tutorials. The PDCs continue to stay involved to assist with executing training plans and engagement programs, such as check-in meetings and professional development.
The First Year
Throughout their first year, employees experience video coursework, live classes, and on-the-job training. Coaches schedule intentional touch points at 4-, 6-, 9-, and 12-month intervals to ensure each person feels included and supported. These check-ins help keep new hires on track with their goals. As each employee advances in their role, they will achieve performance milestones while setting short- and long-term goals for their LCS career.
"It all starts with the first year, where we really get to lay a foundation of professional development and set goals for each employee's growth."

– Morgan Walker
And Beyond
But even after the first year, PDCs check in with every employee once a quarter and allow them to share feedback and discuss training and growth opportunities. But beyond that, these check-ins are an opportunity to catch up on how things have been going. Since each person has unique needs, every plan is customized for that employee. Throughout each staff member's career, they have access to continued learning opportunities such as call coaching, leadership training, or even the LCS Crosstrain Program. This popular program provides employees a unique opportunity to spend time with other departments, gaining an understanding of how their roles interact with one another. The LCS Crosstrain Program allows individuals to observe other jobs within the organization and expand their professional network outside of the coworkers they see every day.
"We lend an ear to listen and a voice to advocate for resources. We encourage internal mobility and professional development throughout a person's LCS career."

– Jennifer Kephart
The Coaches Behind the Professional Development Plan
Planning and executing growth plans for each LCS employee is no easy feat. As stated above, the relationship between our coaches and employees lasts well beyond the first few days and weeks of employment. But our team of dedicated Professional Development Coaches are up for the challenge. In fact, many of our coaches started in different departments within LCS and have experience in the roles they now coach. Inspired to help new and current employees reach their goals, they leverage their unique insight to help each employee succeed.
"Getting to be a part of each employee's growth is really the most rewarding part of my job. I've seen several people go from new hires with little clue of what they were doing to now being experts on certain aspects of the software, becoming go-to people for questions, joining the RMUC team and even becoming leaders in our company."

-Morgan Walker
Interested in seeing your own LCS professional development plan?
At LCS, we are dedicated to our employees' success. If you are interested in joining an award-winning team that prioritizes growth and development opportunities, then check out open positions here.