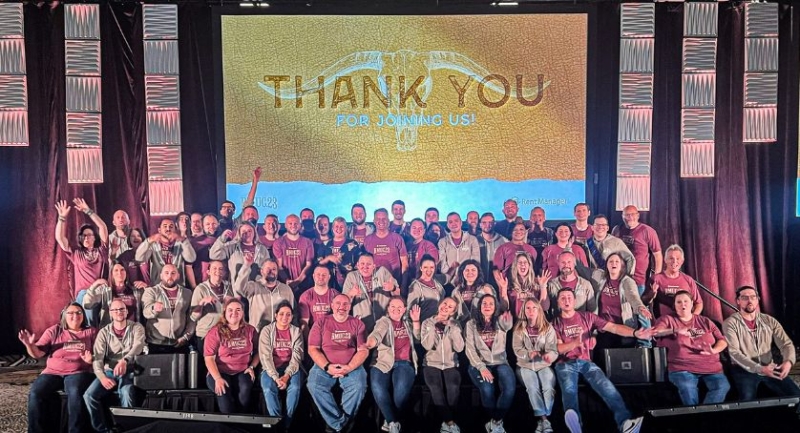 With our cowboy hats safely back at home, the LCS Conference team has made their way back to the office after the 2023 Rent Manager User Conference in Dallas, Texas. Whew! It's a big undertaking to put on a professional conference of this size every year, let alone our biggest one yet, perfectly fit for the Lone-Star State.
As we set our sights on the end of Q4 and the start of a new year, we wanted to share our favorite highlights from RMUC.23, from the planning stages through the Closing Ceremony.
What is RMUC?
The Rent Manager User Conference is an annual event for customers and partner companies of LCS' property management software, Rent Manager. Each year, our team works tirelessly to execute this monumental conference, which brings hundreds of property management professionals together to a single location for four days of networking, industry information, and all things Rent Manager. For 2023, 1,131 attendees made their way to Dallas to take part in over 80 sessions, nine learning tracks, countless networking events, and a whole lot of line dancing during the final week of October.
The Prep Work
The location of RMUC changes each year, giving our customers from all over the country ample opportunity to attend, no matter where they're located. Preparations for the upcoming conference begin before the current year's event even takes place. Our team selects the city, secures the venue and dates, and then starts work on preliminary theming, branding, and idea generation to guide the planning process once the current RMUC wraps up.
We started work on the look and feel of RMUC.23 over the winter season of 2022-2023. Themed around the location, we refreshed the conference website to reflect the theme and launched the new site in early spring so attendees could gather information, register, and watch for updates as they became available.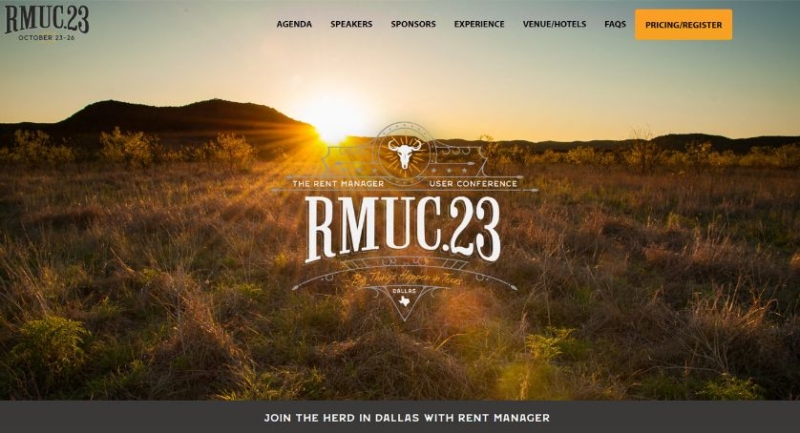 Spring and summer were marked by holding auditions and selecting the RMUC.23 staff, drafting and workshopping sessions, and creating the branded materials that attendees would see throughout the week. The development team was already hard at work in the first half of the year developing the new Rent Manager features to be showcased at the event.
Time to Pack
Once all the preparations were (mostly) complete, it was time to pack! Décor, tech equipment, handouts, and more all had to make it safely to Dallas from our office in Cincinnati. Just check out how many bins it took to store even a fraction of what we needed to make RMUC amazing:
Next Stop, Dallas!
Finally, the long-awaited conference week had arrived! We had 56 LCS employees make their way to Dallas. Our team set off from the airport, repping Rent Manager the whole way, of course.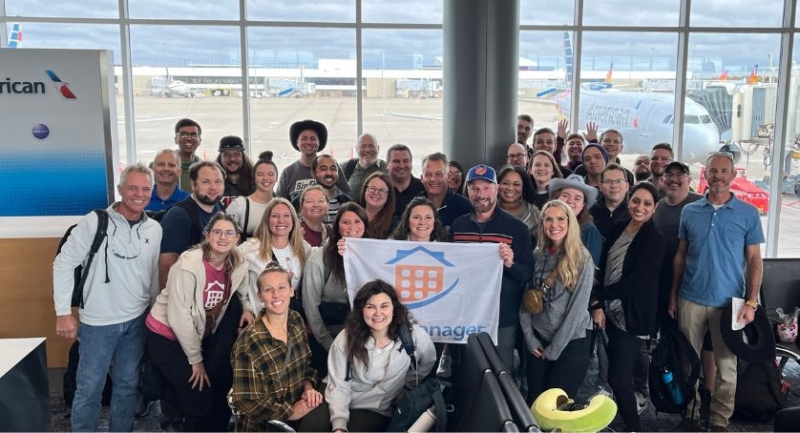 Booting Up at Bootcamp
This year, the conference kicked off with not one, but two packed bootcamp sessions for attendees. Our classic Core Bootcamp refreshed Rent Manager rookies on everything they needed to know about the software, while our new Administrator Bootcamp taught property management leaders how to best use Rent Manager to optimize their business. Both bootcamps were a rousing success, with high attendance and lots of learning.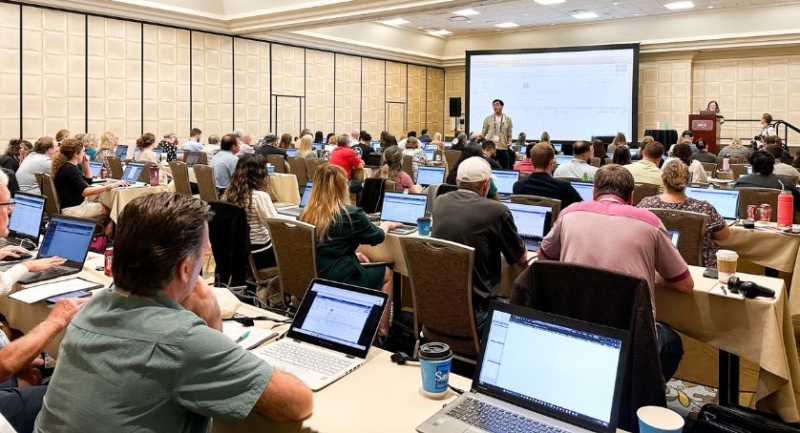 The Saloon Soiree
Monday night, attendees and employees alike donned their best western-inspired wear and connected over drinks and entertainment at the Saloon Soiree Opening Reception. Attendees networked with industry peers, enjoyed some tunes, and basked in all the fun and excitement of the week ahead.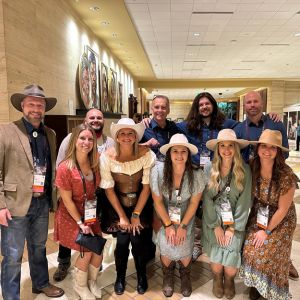 The RMUC.23 Keynote Address
LCS CEO and President Dave Hegemann delivered the highly-anticipated Keynote Address on Tuesday morning to a packed ballroom. In his speech, Dave demonstrated the new features coming to Rent Manager over the next year and announced the location of the 2024 Rent Manager User Conference—Palm Springs, California!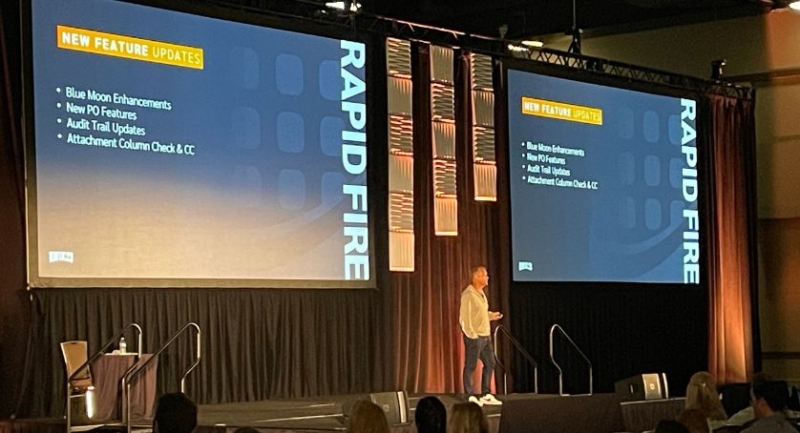 Spectacular Sessions
With over 80 sessions, dozens of featured presenters, and nine learning tracks, RMUC.23 was filled with learning opportunities for every segment of the property management industry. A particularly notable session with high attendance was Chris Griesinger's Becoming a More Engaging Speaker, where LCS' Director of Customer Experience showed attendees how to harness their energy to become a more effective public speaker. Other sessions included networking within specific niches in the industry from manufactured housing to residential, sessions about our numerous integrated services, and a session that introduced attendees to the LCS and Rent Manager Executive Leadership team.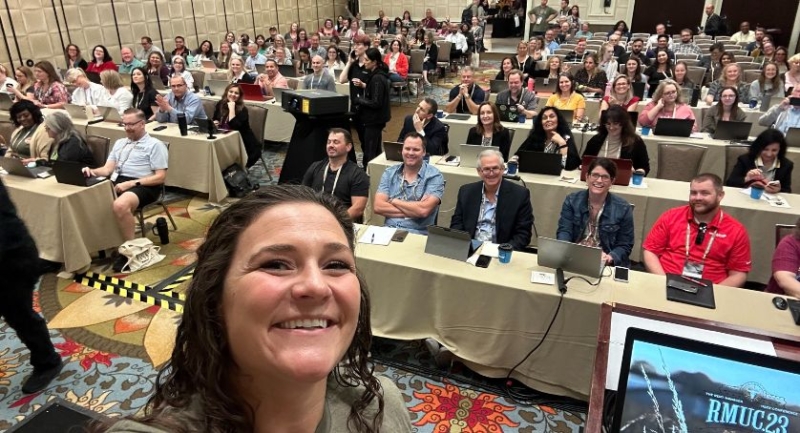 The Honky Tonk Premier Social Event
Tuesday evening, attendees got to dust off their cowboy boots and line dance the night away at the Honky Tonk Premier Social Event. While the rain came down outside, the good times moved inside for a night of drinks, dancing, and live entertainment that delighted and dazzled.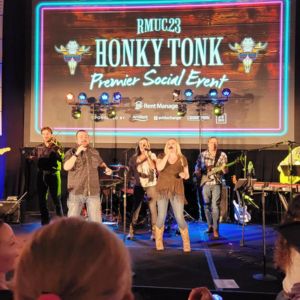 Making Connections at Meals
One of the main draws of the RMUC is getting to connect with industry peers from all over the country. To get the conversation flowing, our catered meals gave attendees a prompt—such as their role, title, or favorite NFL Team—and grouped their seats together. This way, like-minded attendees could socialize and network with potential new connections without having to strike up the conversation on their own. Seems like a lot of new friendships were made!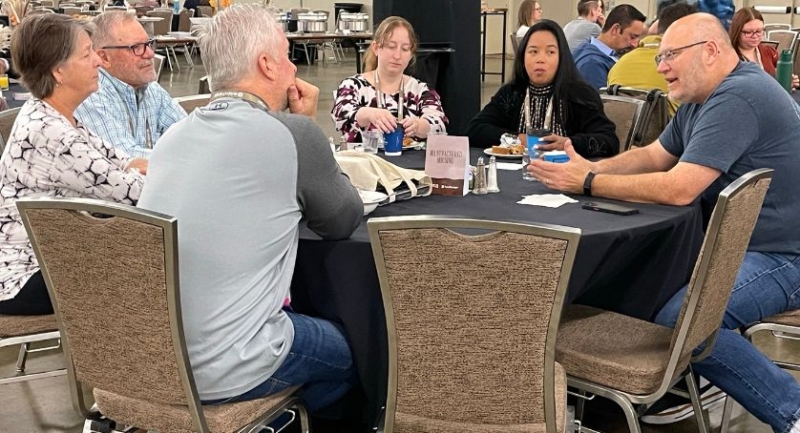 The Power Hour Fiesta
Sponsored by our partner AvidXchange, the Power Hour Fiesta was another opportunity for RMUC attendees to network with each other and our sponsorship partners. Taking place throughout Innovation Hall, the 'Happy Hour' styled event was a more informal ending to the third day of conference that allowed mixing and mingling to coincide with learning and opportunities.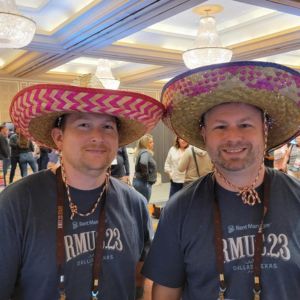 Jam-Packed with Activities
Between sessions, attendees got to participate in a few fun activities to blow off some steam and earn a chance to win some amazing raffle prizes. Attendees could peruse Innovation Hall to fill out their Sponsor Passport, hunt high and low for tiny cow decals with a secret message in the Longhorn Roundup game, learn Rent Manager's history from the RM Timeline Wall, or pick up a paintbrush to help create our Rent Manager Paint-by-Numbers Mural.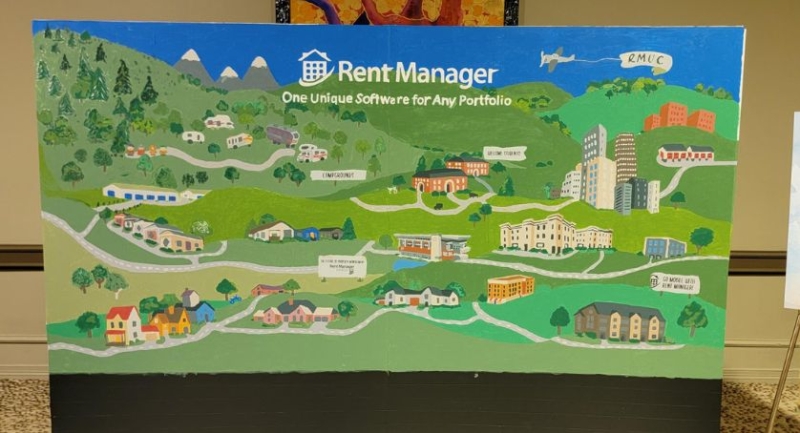 That's a Wrap at the Closing Ceremony
Thursday morning, it was time to say goodbye and close the door on another Rent Manager User Conference. COO and RMUC Coordinator, Brittany Christerson, gave an energizing presentation, raffled off tons of prizes, and set the stage for the following year when RMUC goes West.
RMUC.23 may be finished, but RMUC.24 preparations have already begun! We can't wait to host another Rent Manager User Conference in Palm Springs, California November 4-7, 2024.