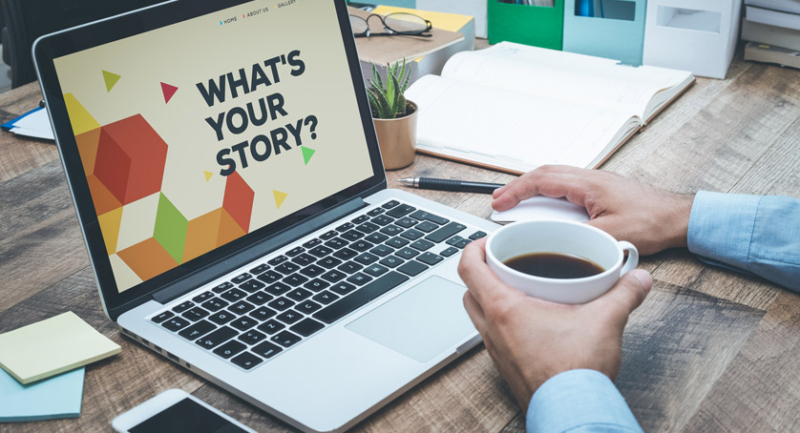 Whether or not your business has an e-commerce component, most of your potential customers are online. It's estimated that Google handles approximately 63,000 search queries per second, and roughly 70% of the world's eligible population is on social media. With this large of an audience, it's crucial for businesses to take advantage of their online presence to stay relevant and engage with customers.
Your company may have already invested in a website and have active social media profiles, but how do you translate that online presence to revenue? While simply having a well-designed website with engaging content can put you ahead of your competitors, there are several strategies you can use to maximize the potential of your online presence. We've rounded up the top three pillars of a successful online presence below.
Your Website Controls Your Narrative
Think about your own experiences with brands you interact with online… do you start by searching them on Google? Up to 81% of retail shoppers research a business online before buying, and their first stop for any potential purchase is likely the business' website. Once there, consumers will make snap judgements about the credibility and quality of the business based on their website, so mastering a first impression is crucial. Up to 94% of users will leave a website due to low quality design, and 88% of online shoppers will look elsewhere after a poor user experience. Ensure that your website is clean, responsive, and easy to navigate for the best possible chance at retaining your audience beyond the first few seconds of their visit.
Once you've hooked your audience's attention, then you can get to the meat and potatoes of your website experience. Your website should be filled with quality content that addresses their top questions, such as:
What does your business do?
Why is your business more valuable than your competitors?
How much do your services cost?
Where is your business located? What is the service area?
Can the customer make a purchase online?
Can the customer contact you? How? (Email, phone, contact form, etc.)
Make sure the most frequently asked questions are quick to find and easy to read. Bulleted lists, like the one above, are easier to digest than large paragraphs. Most online readers skim instead of reading word-by-word, so the faster you get to the point, the more likely your audience will retain the right information.
However, there's one more reason to have quality and informative content on your website—it controls your company's narrative. If you put the time and effort into crafting engaging and well-written content, it will improve your credibility as a business. Relevant and up-to-date information proves that your company adapts and evolves over time, and readers will take notice.
Implement Blogging and SEO Strategies for Visibility
While your main website will be the bread and butter of your content strategy, don't discount the power of blogging. According to Hubspot, businesses that post blogs regularly have a 126% increase in lead growth than businesses who don't have a blog. If you aren't blogging, now is the time. Before you dust off the keyboard and add some articles to your website, ensure you have a strategy in place. Posting unrelated or low-quality articles won't help your website's overall credibility. This is where Search Engine Optimization (SEO) strategies can help take your content to the next level. SEO involves many factors that improve your site's overall ranking by search engine, but when it comes to blogging, there are a couple things you should keep in mind:
Do Keyword Research
Conduct keyword research using tools like SemRush or Ahrefs to find out what the hot topics in your industry are. If you can find common questions or topics that get a lot of engagement, you can write a blog implementing the keywords your audience is searching for.
Don't Overuse Keywords
On the flip side, when writing a blog, less can be more. Search engines will notice if your article uses those target keywords or synonyms in unnatural ways, and it will decrease your article's ranking.
Build Backlinks
Backlinks are links within a page's content that point from one website to another. When writing, make sure you link to other sources, but getting other trusted websites to link to your site is even more important. The more that other people link to your site, the more trustworthy it appears to search engines. You can reach out to other bloggers to ask about guest-posting or linking to an article of yours that they may find relevant.
Length is Important, but so is Quality
The ideal blog post according to Hubspot research is somewhere between 2,100-2,400 words. However, your mileage may vary. Search engines in general tend to favor long-form content, but you shouldn't ramble on and on just to hit an arbitrary word count—quality is more important than quantity. Take the time to research your blog topics and craft your prose carefully. If your content is informative and relevant to the interests of readers, then it will draw more traffic.
Engage Your Audience on Social Media
Think about your favorite brands… do you follow them on Facebook or Twitter? Social media has become a large part of our daily lives, so it's imperative for businesses to adapt to the digital age. A whopping 200 million social media users visit business profiles every day. To make sure your business is one of the profiles getting viewed, consider dedicating some of your budget and time into organic and paid social media.
To get the most bang for your buck, Facebook tends to dominate the company social sphere, where brands receive 10 times more engagement than on other platforms. But you shouldn't ignore other platforms, either, especially as video content increases in popularity. Online videos counted for more than 82% of all consumer internet traffic in 2022, so adding Instagram Reels, YouTube, and TikTok to your marketing strategy could be an effective boost to your overall visibility. Build a consumer profile and find out which platforms your target audience tends to frequent—then you can tailor your content for each platform to maximize effectiveness and convert leads.
The type of content you post will vary depending on your industry, social platform, and target audience. Research what competitors in your industry are posting or draw inspiration from your favorite brands. If you're still stuck, you can use these ideas to get started:
Ask a question or conduct a poll for your followers
Post user-generated content (photos your customers tag you in, or screenshots of customer reviews)
Create a graphic for a quote
Utilize stories on Facebook and Instagram to showcase a quick moment from the office
Create an infographic of some key industry statistics
Share snippets of your latest blog post
Finally, don't forget about SEO in social media! Putting searchable keywords in your captions can help your overall visibility, and they can be even more effective than hashtags on certain platforms. Keywords can also increase the longevity of your posts—hashtags trend for only a short period of time, but keywords can be searched and discovered weeks, months, or even years later.
Build Your Online Presence with LCS
If you have a small business without an online presence, it's never too late to get in the game. Building a website is a great way to get started with your online strategy, and LCS is here to help build your website from the ground up. Take a peek at some of our previous work and learn more about how LCS can help design your business website.