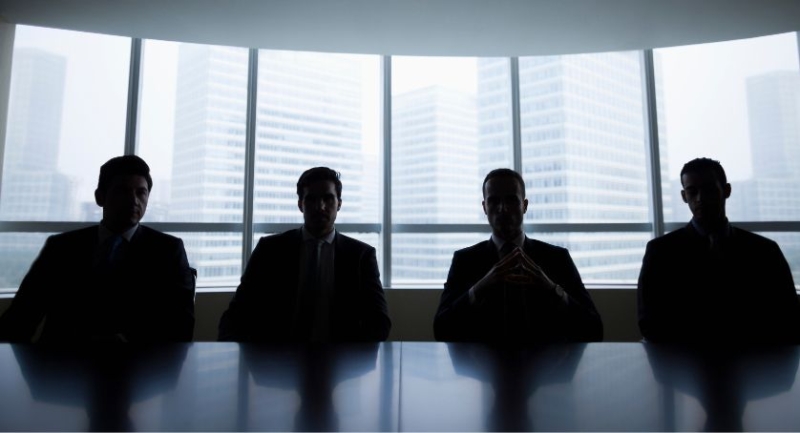 Does this sound like your idea of a horror story? A calendar notification pops up in your inbox. It's from your supervisor—they just scheduled your annual performance review. Ice-cold dread runs down your spine and your pulse quickens. "Please," you beg silently. "I'll do anything except a performance review."
If performance review season has you trembling in fear, you're not alone. It can be nerve-wracking to step into a conference room or jump on a Zoom with your boss to hear about your performance, regardless of whether you have regular check-ins. As anxiety-inducing as a review may be, they're essential to career development. Your performance review is your supervisor's opportunity to provide crucial feedback about your work over the past year. It's also your opportunity to realign your goals, clarify your job description, and ensure that your work efforts are directed in the right places.
For some employees, this feedback and reflection doesn't make a performance review any less dreadful. Fortunately, there's a proverbial getaway car in sight—preparation. Taking the time to adequately prepare for your performance review can ease your fayed nerves and make the overall experience less of a ghost story and more of a productive dialogue. Whether it's your first performance review or you've seen this horror flick before, the following tips should help you relax enough to get through to the credits.
Complete a Self-Evaluation
Many performance reviews begin with a self-evaluation component. While your supervisor may not know the intricacies of your work over the review period, you do. Writing a self-evaluation can be challenging, but taking the time to complete one will give you a leg up when you meet with your supervisor. Take some time to reflect on your performance, projects, strengths, and weaknesses, and ask yourself the following questions:
What did you accomplish?
What projects did you complete over the course of the year? Which company metrics did you play an integral role in achieving? You don't have to be modest when answering this question—this is your time to brag about yourself! Write down what you're most proud of with as much detail as you can. Highlight which of your attributes and strengths played a role in how you accomplished these tasks and showcase your value as an employee for your department and the company.
Did you achieve your goals from last year?
If this is your first self-evaluation, this question may be tricky. However, even if you didn't have formal goals laid out for you when you were first hired, you can still point to internal goals that you may or may not have achieved. Did you learn more about your company's industry or product? Did you contribute to a large project that improved the company's standing? Were there sales or productivity metrics that you wanted to hit? Evaluate your performance in the context of professional goals and company goals, and note where the two aligned.
What can you improve upon?
While it may be uncomfortable to reflect on your shortcomings, a self-evaluation should include thoughtful commentary about where you could improve. For example, do you need to brush up on soft skills, like public speaking or time management? Or do you need to learn how to better utilize a tool, software, or standard procedure for your industry? If you're turning in your self-evaluation to your supervisor, they will make note of how you view your weaknesses, and whether you have a concrete plan to overcome them.
Outline New Goals
New goals can be included in your written self-evaluation or even be a less formal reflection about your career trajectory. Where do you see yourself within your organization over the next year? What about five years? Do you have any skillsets that could be better utilized in your role? If a promotion is in sight, does that eventual promotion include leading others? What do other people in your industry or role do that you currently aren't? Would you be interested in achieving a professional certification to expand your skills? Ask yourself these questions and more and be sure to prepare some answers that you can give your supervisor during your performance review. Having an idea of where you'd like to go next professionally can help guide the conversation and lead to new opportunities and growth.
Prepare Questions
On the flip side of goals and feedback, the other primary purpose of a performance review is to receive clarification on any questions you might have about your role or the organization. If your mind goes blank at the thought of your supervisor asking if you have any questions for them, take a few moments before your review to write down some things you want answered. Your questions may be more specific to your role, but a few guidelines to get you started can include:
What are the company's goals for the upcoming year?
How can you contribute to achieving those goals?
What criteria is used to measure success in your role?
What areas of improvement should you focus on the most?
Asking thoughtful questions will give you more guidance in the future and demonstrate to your supervisor your continued commitment to your goals.
Listen With an Open Mind
If you've done a thorough self-evaluation and spent time reflecting on your goals and questions before your review, hopefully none of the feedback your supervisor gives you come as a shock. However, even if something comes up that you weren't expecting, you should be able to handle the feedback with poise. Getting defensive or anxious about constructive criticism won't help you in the long run. Instead, ask clarifying questions about the feedback you receive. How can you improve upon what has been brought up? What resources can be provided to make sure you succeed? Your supervisor wants you to succeed, after all. Feedback, whether positive or negative, is meant to help you grow and move to the next step of your career. You and your supervisor are a team—utilize their guidance and insight to bring out your best.
Defeat the Performance Review with Confidence
With proper preparation, your performance review may still give you some jitters, but it should feel less like a horror film and more like a hero's tale of triumph by preparing and self-reflecting beforehand. Your supervisor will go through your self-evaluation, the tales of your success, the ways you can improve your craft, and together you should come out on the other side more enlightened and ready to tackle the year ahead. If your review is coming up fast, just take a deep breath, relax, and remember—there are many scary things in life, but your performance review doesn't have to be one of them.
At LCS, our professional development coaches help keep every employee on track through review season and beyond. If you're looking for a workplace that invests in your career all year long, consider joining our team. Check out our open positions and apply on our careers page.